Trojans Boys Basketball rivals the Rapids
Midlo defeats James River
On Wednesday, December 11, 2019, the Midlothian Boys Varsity Basketball team traveled to James River High to contest the Rapids basketball team. As the game began, Midlo kept control of the lead with junior Jack Dillion scoring three 2-point shots in the first few minutes of the game. Following with a strong defensive, Midlo took the ball leading to junior Greyson Cannaday scoring another shot. Towards the end of the first quarter, junior Aidan Marsili scored a foul shot, followed by a three pointer by senior Thomas Rose, ending the first period at a score of 15-12 in favor of the Trojans. 
The second period began strong with both teams attacking the ball. As Midlo retrieved the ball, Marsili scored another shot.  A few minutes flew by with back-to-back three pointers by Dillion and junior Nate Brown. Dillion then scored yet another basket and three-pointer, ending the second period with the Rapids holding the lead by a score of 32-26. 
The third period began with a battle for the ball, as both teams attacked and counterattacked. Junior Carter Lovasz scored two baskets, earning the first score of the quarter. Senior Carson Parish, states, ̈We kept intensity throughout the game with high energy, good defense, and making all our shots.¨ Marsili scored two foul shots, followed by a basket from senior Ashtion Philipp.
As the last quarter began, Marsili scored another basket, followed by Dillion earning a foul shot. Senior Keyshawn Key gained Midlo two more foul shots, and Rose added two more points to the board. With the game at 52-53 in favor of the Rapids and only a few seconds left, Philipps landed three foul shots, giving the Trojans the lead. Marsili then made a three pointer, giving the Trojans a more comfortable lead. Marsili states, ̈With it being the first game back after my ankle injury, it was nice to be able to help my team win.̈ This intense rivalry victory gives the Trojans confidence going into the game on Friday, December 13, 2019, at Powhatan High School.
About the Contributors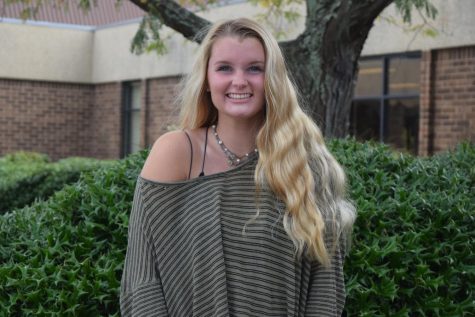 Cara Hahn, Midlo Scoop Staff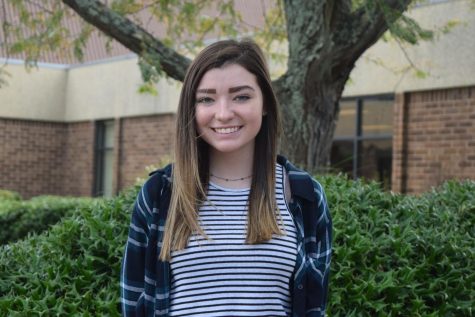 Emily Vanlandingham, Midlo Scoop Staff
Emily Vanlandingham, Class of 2021