Lady Trojans fall to the James River Rapids
Midlo vs. James River Girls Basketball
On December 10, 2019, the Midlothian Trojans Girls Basketball team hosted the James River Rapids in an intense rivalry match-up. Last year, the Lady Trojans ended their season with 12-12 record. After losing their last game to the Monacan Chiefs, the Midlo girls were ready to defeat the Rapids.
At the blow of the whistle, post Lauren Harrell went up for the jump ball. She retrieved the ball for Midlo, but a Rapid defender quickly gained possession. In the start of the first quarter, Midlo played a strong defensive but ultimately failed to get the ball. The Rapids pulled ahead with a two point lead. Determined to keep the game close, forward Katie Gaeth secured the first two points for Midlo. Fouls on James River gave the Lady Trojans an opportunity to sink free throws. With just under two minutes left, point guard Madison Fath maneuvered a fake out, which confused the Rapids, resulting in another basket for Midlo. Even with clever plays, the first quarter ended with a score of 17-7, in favor of the Rapids.
After a short break, the ladies came back re-energized. Katrina Kirby stole the ball from the Rapids and made a smooth pass to Gaeth, who effortlessly drove the ball down the court and secured a basket. Back on defense, Jenna Shadders intercepted a shot by the Rapids but was stopped at half court just before halftime, allowing James River to maintain their lead at 34-16.
During half time, the Lady Trojans departed the court, led by Coach Adam Layton. Before the third quarter, the ladies unified in a team huddle to keep the energy alive. Wanting to secure a win, the girls fought to keep possession of the ball. Multiple fouls by the Rapids resulted in numerous free throws for Midlo. Even with completed free throws, the Rapids still pulled ahead. With thirty seconds left on the clock, Shadders managed to take the ball and make a 3-pointer, ending the third quarter in a score of 49-28.
Midlo secured the ball off a rebound at the start of the fourth quarter. Now on the offensive, Fath executed a lay up, bringing the score to 31-62. In the end, the Trojans couldn't keep up with the fast-moving pace of the game. Missed passes and miscommunications led to the downfall of the Lady Trojans. The Rapids secured the title of victor with a final score of 62-34.
Reflecting on the game, Bridget Millacci reflects on the game shares, "It's always tough to see when we're not winning a game, but I know my team, and I know that the next time we play, we're going to give them everything we've got in us to ensure that we won't lose again." The girls will play the Powhatan Indians at home on Thursday, December 12, as they continue their season.
About the Contributors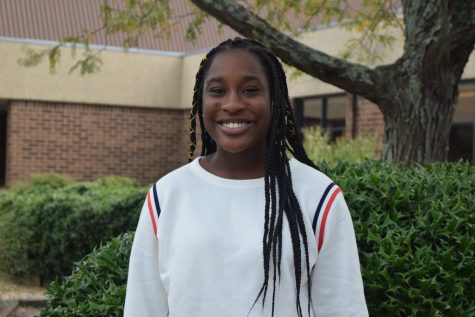 Zinzi Symister, Copy Editor
Zinzi Symister, Copy Editor, Class of 2021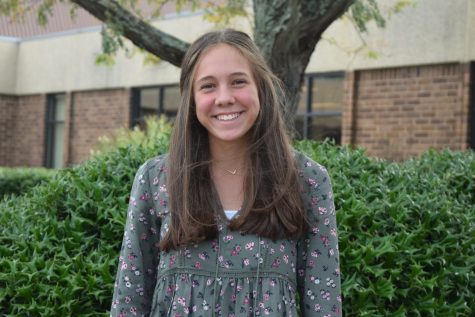 Lauren Cassano, Midlo Scoop Staff
Lauren Cassano, Class of 2022