Eliot spreads holiday cheer
Math teacher Mr. Eliot brightens the halls with his holiday suits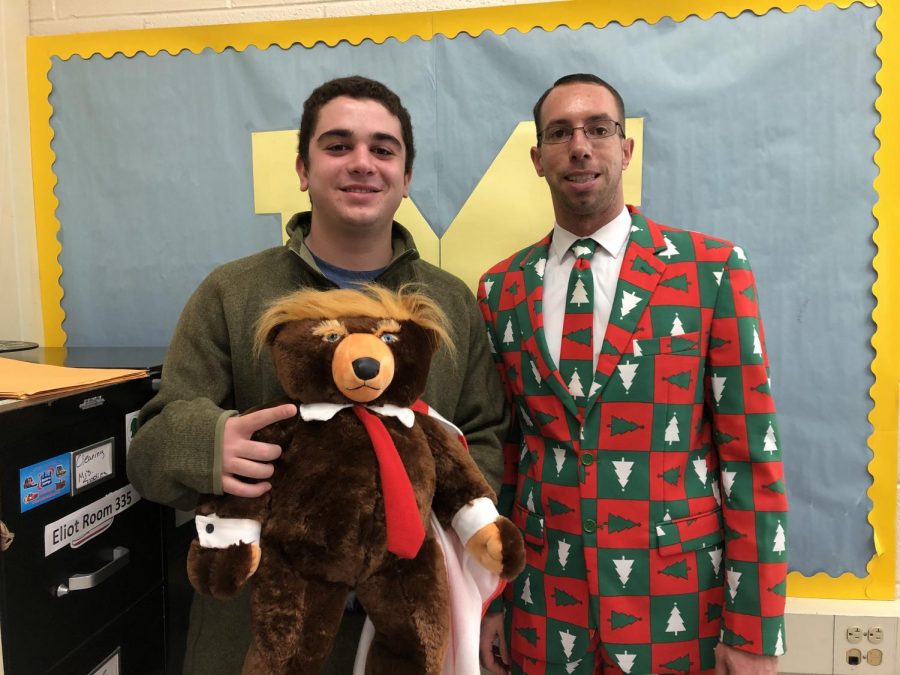 Every year as the Christmas season arrives, math teacher Mr. Christopher Eliot busts out his extensive collection of holiday-themed suits. In wearing these festive suits to school, Mr. Eliot attracts the attention of many and spreads a dose of holiday cheer. Each day his math students, along with others, come to school in anticipation of what he will wear next. Student Julia Erdelyi shares, "They're original and funny." Sophomore Jake McGuire states, "Seeing his holiday suits make math class more exciting." 
Mr. Eliot shares more about his suits with the Scoop:
How did the tradition of wearing holiday suits begin?
I saw them advertised in Macy's Department Store as a Black Friday special several years ago. I liked them, so I bought one and wore it to school that year.
How many suits do you own?
I have four different ones and potentially one new one on the way.
What holiday suit is your favorite?
Very tough question, I like the green and red Christmas trees since that was the first one I bought.
Do you wear your suits any place other than school?
I wear them to school, to ride the bus, to teach at John Tyler Community College, and to Christmas parties.
Where do you buy them?
Several different places: Macy's, Groupon. I have heard they are in TJ Maxx, Marshall's, Walmart, and Kohls. [The} main vendor is opposuits.com.
How often do you wear them?
I cycle each one through twice on an even and odd day.
What do you like about wearing your festive suits?
Out of all the responses I get, the best is because it makes my day, makes me happy, and the Christmas spirit. I have taken many photos with people, so they can send the picture to brighten someone's day. 
There is no doubt that Eliot's suits will continue to make a comeback in the upcoming holiday seasons, hopefully, with new additions to the collection.
About the Contributor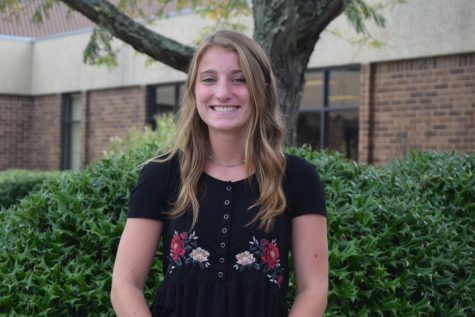 Maddie Burke, Editor-in-Chief
Maddie Burke, Editor-in-Chief, Class of 2021