Midlo swim makes a splash in the new season
On December 3, 2019, the Midlothian High Varsity Swim team at began the season with a splash, crushing Thomas Dale in the first meet of the season. Led by head coaches Gene Bryson and Jessie Gvordas and assistant coaches Garrett Graham and Chris Farris, Midlo's swim team has risen in numbers each season, and this year reached over 60 swimmers.
Midlothian dominated the waters Tuesday night against Thomas Dale, with the girls winning 168-115 and the boys winning 191-90. Following a week of intense practices, the teams came out to Swim RVA on December 3 in a dual meet (two meets take place at the same time). In the first heat of every event, Manchester vs. Monacan faced off, while the second heat consisted of Midlo vs. Thomas Dale. Midlo's swimmers overshadowed the other team with numerous first place finishes, including: sophomore AJ Schwabe in the 200 Free, senior Alexi Gentz in the 200 IM and the 100 Free, senior Justin Geiszler in the 500 Free, sophomore Matt Duren in the 100 Back, and the Men's 400 Free A relay, swam by Duren, Geiszler, Schwabe, and Gentz.
Midlo will swim against Monacan High School in their next meet on January 11th. With a big rivalry between Monacan and Midlo's swim teams, Midlo is hard at work preparing for this highly anticipated meet.
About the Contributor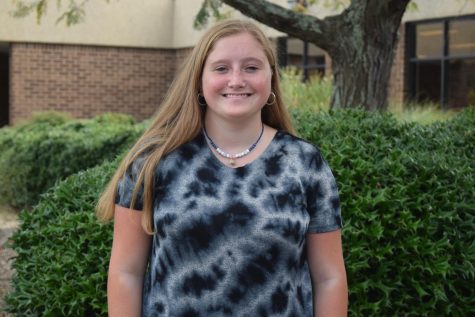 Emily Gundel, Midlo Scoop Staff
Emily Gundel, Class of 2021