Symister travels to NYC for New York Times Summer Academy
Spotlight on junior Zinzi Symister
From July 21- August 3, 2019, Midlo junior Zinzi Symister experienced the rigor and influence of The New York Times in the Summer Academy, a series of courses dedicated to investigating the intricacies of journalism. Students from all over the world can apply to the academy, exploring topics in journalism, media, technology, arts, culture, sports, fashion, business, science and more. While investigating the fundamentals of The Times, students also have the opportunity to explore the city of New York, writing, reporting, and documenting the many boroughs and buildings that make up the city. The Summer Academy offers multiple featured courses, such as: Writing in the Big City, The City as a Muse, A Million Lives in the Law, Creative Writing, DIY Film-making, Exploration of the UN, Sports Management, and Diverse/Ethnic Voices in Reporting, all taught by award-winning journalists and experts in their field. Sitting down with Symister, she was able to go more in-depth with her memories, experiences, and take-aways from staying in NYC and actively participating in The New York Times Summer Academy.
What was your biggest takeaway from participating in the  Summer Academy? 
The Summer Academy allowed me to meet people from all across the world.  I learned so much about the world around me and myself.
What was the featured course you took? 
Writing about: Race, Identity, and Social Behavior
Why did you pick this course? 
I chose this course because I thought it would be interesting to write about these topics and deepen my understanding of race, identity, and social behavior.
 What was your most memorable experience from the Summer Academy? 
My most memorable experience was the boat tour we took around the Statue of Liberty.
Where did you go with your class in and around NYC? 
Museum of Chinese in America, The New York Times, Broadway, 9/11 Memorial, Statue of Liberty, the MET, the MoMA PS1
How did you become interested/find out about the Summer Academy? 
My mom heard about it on NPR.
Was applying to the Summer Academy nerve-wracking and exciting? How did it feel to be accepted and know you were going to stay in New York for two weeks? 
I was nervous to apply, but I did it anyway because I had nothing to lose. I was really excited to be accepted. I've only ever been to New York to see family, so I was excited that I would get to stay by myself for two weeks.
If you had the chance, would you choose to go to the Summer Academy again? 
Yes, I would do it again. I was able to meet so many interesting people.
How did it feel to tour The New York Times? Did it influence the way you saw journalism and reporting? 
I was really excited to tour The New York Times and amazed at all their stories on a variety of topics. Inside the building, there is a wall with small electronic tablets that pull random lines from every story ever written. There is a wall of presidents who have visited The New York Times. Touring the building allowed me to see the importance of journalism in society first-hand.
Through its wide range and variety of courses, the Summer Academy provides a unique learning experience for aspiring journalists. Students have the ability to tap into their creative outlets through pictures, stories, and sounds, while discovering new interests and curiosities at the hub of diversity.
View Comments (1)
About the Contributors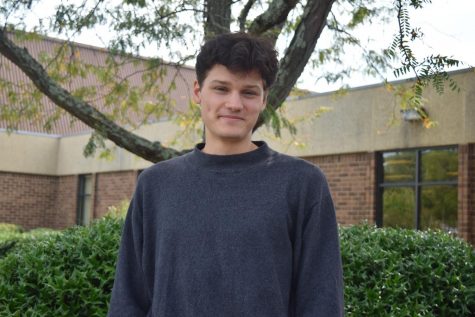 Conan Darrah, Copy Editor
Conan Darrah, Class of 2020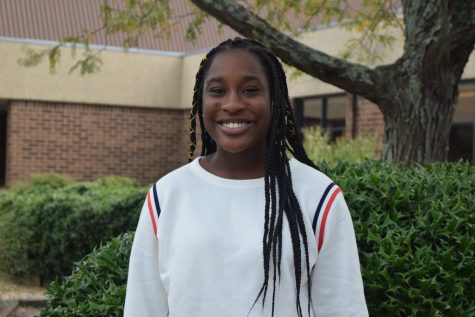 Zinzi Symister, Copy Editor
Zinzi Symister, Copy Editor, Class of 2021