En garde! Rose Garza fences her way to top
Hang on for a minute...we're trying to find some more stories you might like.
Freshman Rose Garza has continued to perfect the art of fencing, a year-round sport, for three years. Watching her uncle and aunt duel in a battle of sabres amazed young Garza, which led her to decide to master the sabre. Her uncle continues to play a key role in Garza's fencing career; he coaches her on the side, when she is not practicing at the Richmond Fencing Club. While most fencers usually only fence with one weapon, Garza has a huge advantage in the fencing world: ambidexterity. Garza fences sabre with her left hand, and épée with her right hand. Sabre allows the fencer to gain points with the tip and blade of the weapon, while épée only allows the fencer to score with the tip of the weapon.
The Richmond Fencing Club has coached fencers who have gone on to compete at the Olympics. Fencing has taught Garza many lessons, but she believes the most important lessons she has learned are persistence and dedication, remarking, "In order to get better at something you care about, you have to really dedicate yourself to it, no matter what." She put these lessons into practice when she began to learn to fence with her left hand; even though she has ambidexterity, her right hand dominates. Her proudest achievement occurred when she mastered the use of her left hand because learning to use a different hand and a different weapon takes advanced skill. Of her favorite part of fencing, she shares that she loves "the rush [she gets] in a bout. There's so much going on at once, and suddenly you're aware of all of it."
About the Writer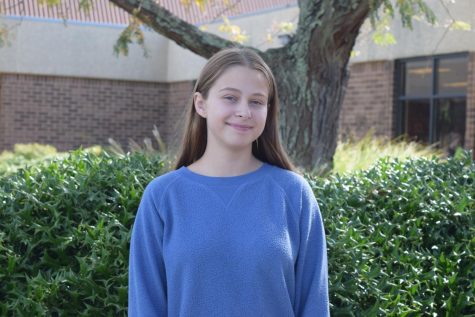 Ava Gay, Midlo Scoop Staff