Midlo Library hosts IRL Gaming event
Students gather in the library to play board games
On November 12, 2019, the Midlo Library hosted an In Real Life Gaming event, open for anyone to attend. After school, students gathered in the library, ready for the games to begin. Librarians provided drinks and snacks for students to enjoy while playing games with friends. Some participants brought their own games, but the library also offered a selection of its own from which to choose. Various options of board games included: Monopoly, Clue, Sorry, Uno, and Twister.
Hosted various times throughout the year, IRL Gaming provides students with an opportunity to disconnect from electronic devices and socialize with their peers. However, students were not the only ones enjoying the board games. The Midlo librarians started a Sorry game of their own and invited anyone to play. At another table, a group of friends engaged in an intense game of Clue. Sophomore Gray Harcum, whose favorite game is Clue, states,"I'm really happy that I won." Laughter continued to fill the room, as students worked strategically to defeat their opponents.
As the event came to a close, a round of Twister erupted on the ground, with all players determined to emerge victorious. After shuffling, turning, and sliding, a wrong move by Josh Tucker caused all three players to fall. Librarian Emily Mazzanti explains that the IRL Gaming aims to "give students some time to relax, socialize and enjoy the library space." All who attended left the library with a deeper appreciation for board games and real life interaction. 
Leave a Comment
About the Contributor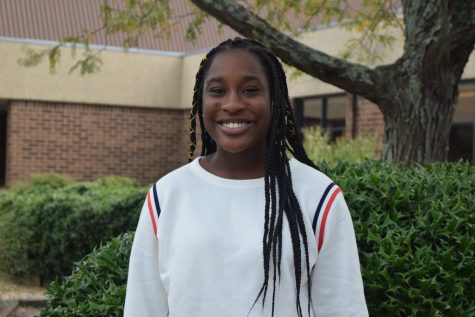 Zinzi Symister, Copy Editor
Zinzi Symister, Copy Editor, Class of 2021