The Show Must Go On
Center Stage Company Inductions and Sarah Bruce Scholarship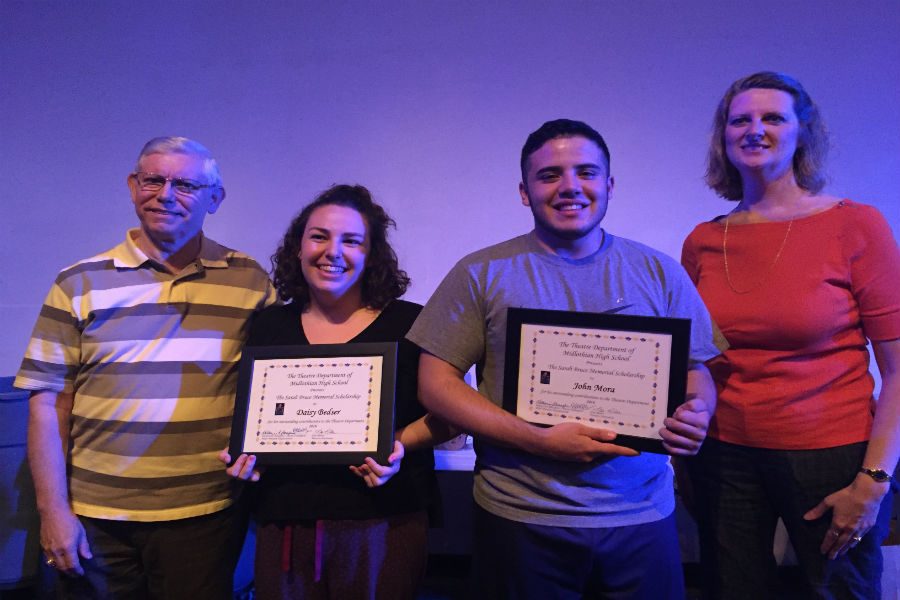 On Saturday, May 28th, Midlo's Theatre Department had their annual Center Stage Company inductions. In the midst of all the festivities, the Sarah Bruce Scholarship was awarded to two seniors in the department who display outstanding attributes and dedication to the theatre.  Sarah Bruce, a well loved member of the theatre, was diagnosed with leukemia at a young age, but did not let this unfortunate event stop her from her passion. After her tragic death, the Theatre Partisans designed this $1,000 scholarship to commemorate her.
The male winner, John Mora, has been a leading figure in the department for the past three years. Starting his theatre career his sophomore year with To Kill a Mockingbird, he secured a lead role in the school's future productions. From then on, his passion for the theatre grew, whether he was in crew or acting, he has been involved in every play since. John is definitely a well deserving candidate for this prestigious award.
In addition, the female winner, Daisy Bedser, developed a strong love for the theatre after she grew up watching her brother's performances at Midlo. She began her theatre experience her freshman year and has created a name for herself in the department throughout her high school career. Finishing off her senior year, acting in the first one play, being a part of  running crew in the second, and student directing her final play, she has truly shown how well rounded she has become over the years.
Throughout the remainder of the night, many traditions were upheld in the auditorium. To start the evening, the new inductees performed pieces of theater from different times throughout history for the previous member. Overall, the pieces were all very comical and well done. Following their performances, Katherine Baugher and Ryan Gallagher shared some memories with the new inductees and properly introduced them to the honor society. Center Stage Company runs on a point system; after the first ten points are earned students are inducted. Gold stars are given out for every additional ten points. After member were recognized for their points earned throughout the year, they were presented with their stars.

As the seniors depart, Baugher and Gallagher upheld their new tradition of gifting the seniors with "a piece of their heart". This was represented by a colored heart-shaped stone. After they shared some of their favorite memories with the seniors, the Sarah Bruce Scholarship was awarded to John and Daisy by the Theatre Partisans and Butch Eudailey. Finally, the evening came to a close when the seniors were given the opportunity to express their gratitude to the Theatre Department. The heartfelt speeches were all unique in their own way because of the memorable experiences each of them had throughout the department. Center Stage Company's annual inductions are a great way for the participants in the department to share their gratitude for the theatre.
About the Writer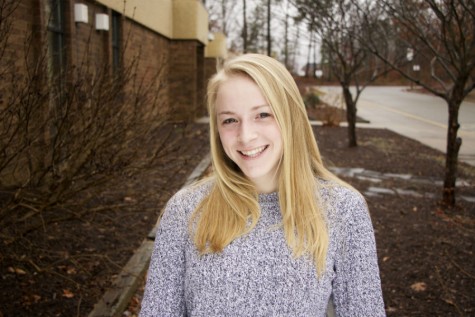 Emily Peachee, Midlo Scoop Staff
Emily Peachee, Class of 2017