Midlo library adds new creator space
Chesterfield Education Foundation grant funds multimedia sapce
Over the summer, Midlo's Library received a grant from the Chesterfield Education Foundation. The grant's purpose is to engage students with new technology, as well as to make learning easier and more engaging. The grant's sponsor, the Chesterfield Education Foundation, is a nonprofit organization dedicated to provide equitable educational opportunities and increase classroom innovation for Chesterfield County Public Schools students.
The money awarded was enough to convert one of the library's offices into a "creative space". Modifications to the space include acoustic foam tile on the wall to reduce echo, special microphones for voice recording, as well as furniture arranged in a way that will help with interviews. Other items purchased include several green-screen kits, which allow students to film themselves with different backdrops. Head Librarian Mrs. Heather Murfee explains, "We wanted to have more multimedia options to assist with class projects. Students were always creative, but the MCD grant allows us to provide learning materials to a wider audience."
Students can use the space for many different activities, including: cinematography, audio recording, podcasting, movie-making, as well as personal projects. "All a student needs to do to use the space is talk to a librarian and get signed up," explains Murfee.
About the Writer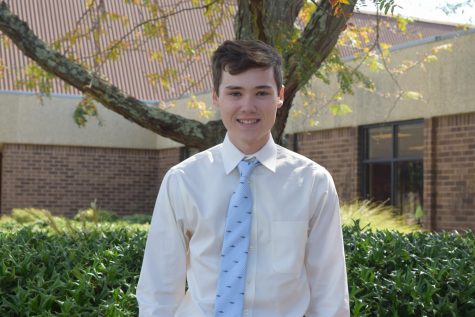 Daniel Baker, Midlo Scoop Staff
Daniel Baker, Class of 2020