Orr pursues her love for the cello
Spotlight on Sam Orr in Richmond Symphony Youth Symphony
Hang on for a minute...we're trying to find some more stories you might like.
Midlo junior Samantha Orr has loved music since childhood. At the age of eight, her parents enrolled her in piano classes, and during Orr's middle school years, she continued her musical journey by joining the Midlothian Middle School Orchestra. When it came time to choose an instrument, Orr reflects on the moment, saying, "I wanted to play violin, but my godfather told me that the cello sounded prettier." It didn't take long for her to fall in love with the sweet sound of the cello. Impressed by her determination to learn a new instrument, Orr's parents paired her with a private cello teacher.
Between private lessons, school orchestra, and practicing on her own, the cello quickly became Orr's favorite hobby. Four years ago, during a lesson, Orr's teacher encouraged her to audition for the Richmond Symphony Youth Orchestra. With hesitation, Orr took a leap of faith and started the audition process. After a month of sitting on pins and needles, the results arrived. All of her hard work paid off, as she joined the Richmond Symphony Youth Orchestra. Orr looks back on that day and remembers, "I felt relieved and elated that I made it." 
When did you first realize your passion for music?
I went to see the Nutcracker Ballet. Afterwards, I was inspired to play music as beautiful as the ballet.
What is your favorite performance with the Richmond Symphony Youth Orchestra?
My favorite performance was the live art concert with SPARC. It was a huge concert that supported children with disabilities.
Where do you hope to go as a musician?
I don't really have an end goal in mind. Music is just something I want to keep working at forever, but I like the idea of being a music therapist or a conductor.
What composers do you enjoy?
I listen to romantic composers like: Elgar, Lalo, and Dvorak.
About the Contributors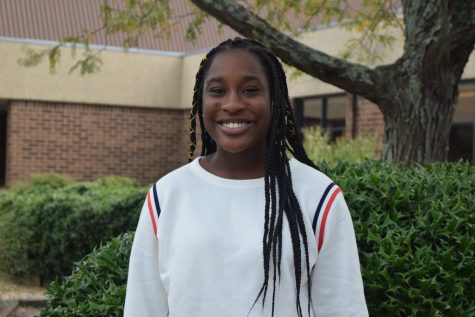 Zinzi Symister, Midlo Scoop Staff
Zinzi Symister, Class of 2021