Bingo! Students enjoy the Summer Reading Celebration
Library Summer Reading Celebration
On September 23, 2019, during Midlo Morning, the annual Summer Reading Celebration took place in the open commons. At the end of the previous school year before breaking for summer, librarians Ms. Heather Murfee and Ms. Emilia Mazzanti challenged students to complete a Summer Reading Bingo. In order to join the celebration, students provided proof of their completed bingo boards, composed of various reading activities. The fun didn't stop there; however, in addition to receiving breakfast, students had the chance to win various prizes.
As the aroma of Chick-fil-a chicken minis, muffins, and fruit filled the room, the hungry readers chatted with their friends while waiting in line. Activities, such as Hangman and Taboo, occupied students before the celebration began. The three prize tables contained many desired items, including: a camera, a Roku, Pop sockets, and tickets to school events. Almost all participants walked away with a prize, including junior Sharon Tamayo, who exclaims, "I'm so happy that I did my summer reading!"
Of all 80 attendees, Justice Laarman read the most with a grand total of 22 books, followed by Eleanor Barnum with an impressive 20 books. Bridget Millacci announced that her favorite summer read was The Cabin, by Natasha Preston, a kidnapping mystery. It grabbed my attention from the start."
Mazzanti reveals that the most rewarding aspect of the Summer Reading Celebration is that "students took time out of their busy summers to read and grow their brain[s]." All who attended left with full stomachs, a happy heart, and a deeper appreciation for reading.
About the Contributors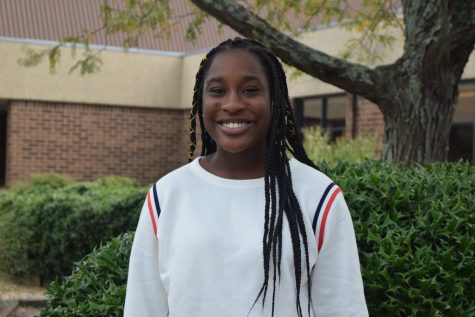 Zinzi Symister, Copy Editor
Zinzi Symister, Copy Editor, Class of 2021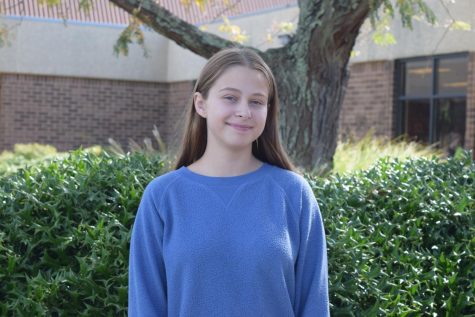 Ava Gay, Midlo Scoop Staff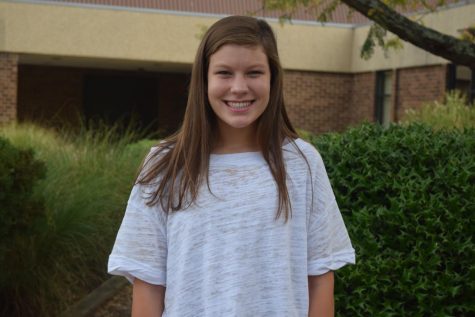 Zoe Kopidis, Midlo Scoop Photography Editor
Zoe Kopidis, Class of 2020