All That Jazz
Midlothian Theatre Department Presents CHICAGO
The Midlothian High School Theatre Department finished its 2015-2016 play schedule with a bang with the production of Chicago, directed by Katherine Baugher and senior Daisy Bedser. Chicago opens with the whole cast front and center on the stage, performing All That Jazz in front of the amazing pit orchestra and gorgeous Roaring Twenties set.  Everyone took part in welcoming the audience to a memorable night full of suspense, crime, and scandal.
Lead actress Roxie Hart, portrayed by Anna Luther, is a ditzy woman who cold-heartedly shoots her lover when he threatens to walk out on her. The murder takes place after the exuberant All That Jazz number.  After this tragic event, Roxie contacts Mama Morton, boldly played by Katie Murphy, to ask for help with her homicide court case. While there, she meets Velma, brilliantly portrayed by Andrea Taylor, who also faces murder charges for the violent deaths of her cheating husband and sister. Both Velma and Roxie use their hateful crimes to gain publicity and notoriety, which creates many twists and turns throughout the show. Lead reporter Miss Mary Sunshine, energetically characterized by Sophia Trout, follows the two women throughout their journey to the top.
The highly anticipated number, Cell Block Tango, leaves the audiences in awe due to the killer vocals and dance moves. During this scene, the back story of Velma is revealed, along with five other women who face similar circumstances. The actors who portrayed these murderesses, Bailey Blair, Hannah Lee, Julia DiMartino, Peyton Strange and Kimmy Wrobel, went through extensive workouts and practices to execute this jaw-dropping performance. Background dancers Lauren Besser, Ella Morefield, Sydney Barefoot, Dreya Fernandes, Elizabeth Ferguson, and Rebekah Adams truly set the stage with their skillfully intriguing dance moves, accompanied by moving jail cells.
Soon after, the audience meets Billy Flynn, portrayed by Alex Haley, a famous hot shot lawyer who takes on Roxie as a client after receiving a call from Mama. Roxie's husband, Amos, humorously played by John Mora, makes it clear during this time that he will stand by his wife's side, despite the discovery of her affair. Clearly, Roxie has Amos wrapped around her finger when she convinces him to pay an excessive amount of money for her lawyer.
Once Roxie's hate crime starts to die down in the media and tabloids, she comes up with a devious plan in order to remain in the spotlight. This scheme includes a fake pregnancy, which drives Velma crazy, leaving her wondering why she had not thought of it herself. Roxie's lies begin to spin out of control, leading Billy Flynn to encourage Amos to divorce her for sympathy from the jury.  
Roxie's big announcement leads to the idea to push her court date forward. The troubled woman pleads innocent and claims self defense. During the court case, the audience witnesses a detailed flashback of when Roxie murdered Fred Casely, portrayed by Devin Cavanaugh. In the end, the jury finds Roxie not guilty to everyone's surprise. Taylor (Velma) and Murphy (Mama) take the stage soon after the big reveal in the courtroom, captivating the audience with their breathtaking vocals during the popular song, Class. This memorable number leaves their viewers craving more, but unfortunately the play comes to a close soon after.
To end the show with a little bit of sparkle, Velma and Roxie made amends after they bond over the end of their 15 minutes of fame, and the similar circumstances of how their stories conclude. Co-Director Daisy Bedser eagerly explains how proud she is of the cast and crew for "making something difficult look so easy and well done." Chicago truly came together to create a rewarding experience for the cast, crew, and audience, leaving the Midlo audience stunned at the Broadway-caliber talent level. Bravo!
Directed by: Katherine A. Baugher & Daisy Bedser
Vocal Direction by: Ben Miller
Band Direction by: Gordon S. Rawls
Choreography by: Ingrid Lorenzo & Kaila Pettus
Set Design by: Rebekah Adams & Hailey Bean
Lighting Design by: Eric S. Taylor & James Davis
Costume Design by: Hannah Lee & Eryn Marsh
Technical Direction by: Ryan Gallagher
About the Contributors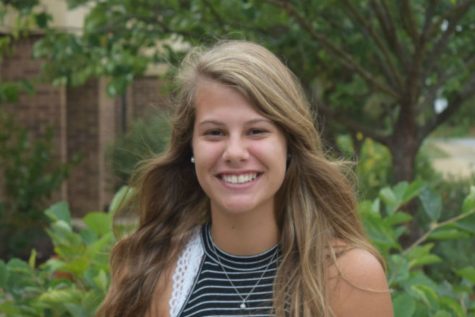 Sydney Van Horn, Midlo Scoop Staff
Sydney Van Horn, Class of 2017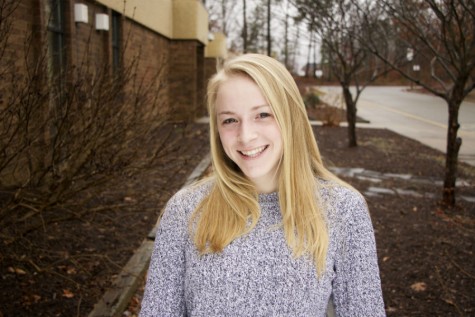 Emily Peachee, Midlo Scoop Staff
Emily Peachee, Class of 2017