Texas Floods Elicit Memories
Margaret Hendricks Speaks about Texas Flooding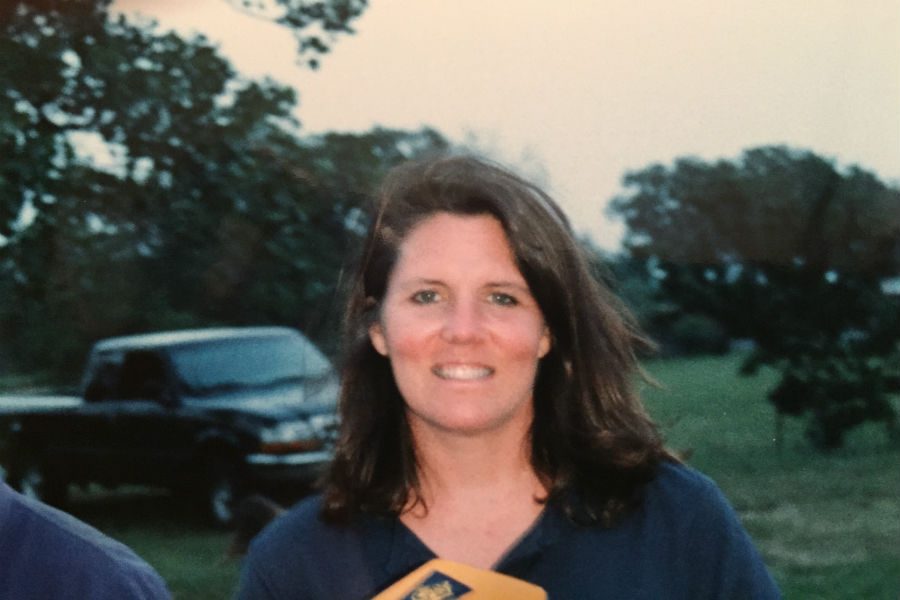 1,407.l miles from Midlothian High School rests Houston, Texas, which has experienced severe flooding since late March.  By April, flood waters had reached more than a foot in some areas, killing eight and  displacing one-thousand two hundred individuals. Mrs. Margaret Hendricks, a past resident of Houston and an Environmental Science teacher with a Bachelor of Science in Biology from Lynchburg College, gives her perspective on the devastation.
For 9 years, from 1993-2002, Mrs. Margaret Hendricks spent  her days working as a stay-at-home mom, waking up her two sons for school and residing in her home, located in a planned community called Kingwood. There, she had everything within the immediate vicinity: schools, stores, walking paths, and more. Above all, Mrs. Hendricks lived a comfortable life in Houston, Texas. She had many friends to talk about her days and her husband and two sons to experience her life.  Fast forward to April 19, 2016, now living in VA and occupied with teaching grades 9 and 12, Mrs. Hendricks heard devastating news about the flood. Her hometown, Houston, faced devastation, and places she once loved were destroyed, "My kids used to play soccer on fields that were next to the San Jacinto river… I'm sure that the fields were under water." Major highways that she traveled once traveled each day flooded into and out of the downtown area.  
Unfortunately, floods are not uncommon in the Texas area, occurring as far back as 1921 in San Antonio, and when asked if environmental or natural issues caused the surge in waters, Mrs.  Hendricks noted that "a combination of both storms moving in from the Gulf of Mexico dropped 17 inches of rain on the Houston area in 24 hours, [and] the runoff from all the paved surfaces was tremendous and quickly fill[ed] the rivers and creeks." She reflects upon her feelings when she heard the news: " It is a helpless feeling to know that there is nothing you can do to stop the flooding.  I will always remember the saying that I learned living in Texas: 'Turn around;don't drown!'"
During the mayhem, firefighters and rescue officials worked non-stop, responding to over 1,000s pleas for help, even rescuing animals and family pets.  Recently, officials have made an effort to rescue horses, while putting their safety on the line, as horses' hooves thrash and kick at them. At the same time, the surging has also benefited the city. When asked how the floods have helped the environment, Mrs. Hendrick's referred to Chron.com's article called Flooding Brings Destruction, Rejuvenation.
Talking about the paradoxical ability that water has to resurrect and ruin the environment, the Houston flooding has in part cleared away accumulating debris blocking the forest floor, thus allowing habitats to flourish in the understory. Flooding has also rejuvenated oxbow lakes and swamps beside the river, sweeping away clogging aquatic vegetation that choked shallow waters. With such destruction, there has also been reformation and rejuvenation within Houston, Texas, as noted by Margaret Hendricks.
With Texas's extended history of floods, much destruction has struck the state. Yet despite this, residents have prevailed against this adversity. As many Texans say, "GO BIG or GO HOME." These resilient residents have made enormous efforts to revive the city and live comfortable lives following the destruction. Now, as Houston's flood waters decrease day-by-day, clean-up officials and emergency responders begin to bring the city back to what it once was, a beautiful, lively environment.