Dr. Seuss Creates Magic at Midlo
On Friday, February 29, 2019, Midlothian High School students and teachers, along with many other schools across the nation took action on the National Read Across America Day. This day celebrates the birthday of Theodor Suess Giesel, more commonly known as Dr. Seuss. On this day, people set aside other tasks, pick up their favorite books, and read in honor of Dr. Seuss. The highly ranked children's author has created poems and rhymes for children across the world to read and love. The celebration of his birthday in this way commemorates the sixty children's books he wrote to put smiles on their faces. Every year, students nationwide take the time to read one book in honor of the famous Dr. Seuss' birthday.
Midlo librarians Ms. Emilia Mazzanti and Mrs. Heather Murfee loved seeing students around the school get excited about the day. During Midlo Morning, several students visited to the library to watch the famous Dr. Seuss classic, The Lorax, while building their own truffula trees with cupcakes, pretzel sticks, and cotton candy. Senior Carrie Rowley appreciates the focus on reading, sharing, "I feel like it's important to spread our awareness for reading and a day to celebrate; it helps get the purpose of it out there," as she decorated her cupcake and watched The Lorax. Along with Midlothian High, many elementary schools in the area invited special guests to come in and read their favorite Dr. Seuss books, making each school a part of this nationwide celebration.
About the Photographer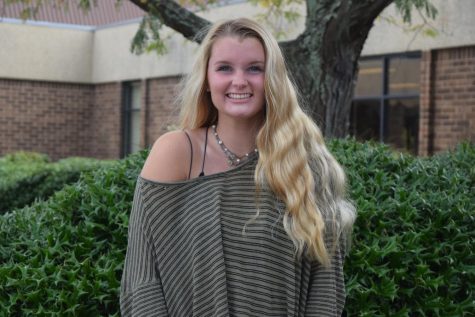 Cara Hahn, Midlo Scoop Staff