Midlo Basketball Battles Bravely in Regional Matchups
Boys and Girls Varsity Basketball Play in First Round of the Regional Tournament
On Monday, February 18, 2019, the Midlothian High School Girls and Boys Basketball teams hosted a double-header as the first round of the Regional Playoffs. The ladies tipped off at 6:00 pm against the Louisa County Lions; whereas, the men started at 7:30 pm against the Chancellor Chargers. 
Once the first game commenced, the Lady Trojans quickly struck with Katie Gaeth sinking a three-pointer on the first possession. Throughout the first quarter, Midlo dominated the court, scoring on nearly every possession. With four minutes left in the quarter, sophomore Maddie Fath drove down the court and scored a layup. After a quick Louisa counter attack, Abbie Campbell stole the ball and drove down the court. The first quarter ended with a score of 13-4 with Midlo on top of the Lions. Throughout the second quarter, the Trojans earned several rebounds and points by owning the glass. Junior Katie Gaeth dominated the glass by securing seven rebounds, and senior Jessie Dziedzic earned six. The first half ended 25-21 in favor of the Trojans. During the second half, the Lady Trojans came out fired up with an intent to win. The Lady Trojans continued to score points by driving down the court, earning rebounds, and sinking three-pointers. The game ended with a Trojans victory by a score of 63-38, which secured a spot in the second round of the Regional Tournament.
After a Lady Trojans' victory, the Midlo Boys Basketball hoped to carry this momentum into their game against the Chancellor Chargers. At the tip-off, sophomore Aidan Marsili won and gave the Trojans the ball. Senior Will Pomeroy spearheaded the Trojan attack and set up other Midlo players for the score. Senior Henry Davis sunk multiple threes and extended the Trojans' lead.  Throughout the first half, the Trojans maintained a steady gap between the Chargers and themselves. At the end of the first half, the score was 20-18 in favor of the Chargers. The second half proved a battle to lead the game. Senior Mason Schlensker hit multiple shots, giving the Trojans an advantage in the score.  Although the Trojans played a hard-fought game, they ended up losing the game 55-50 with a quick spur of scoring at the end by the Chargers.
About the Contributors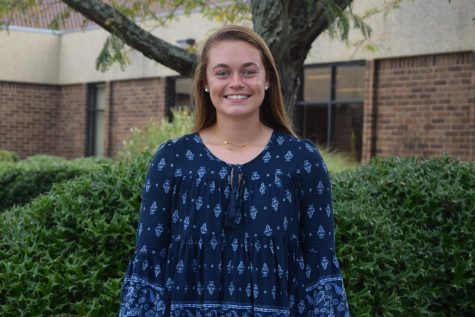 Erin Junkmann, Sports Editor
Erin Junkmann, Class of 2020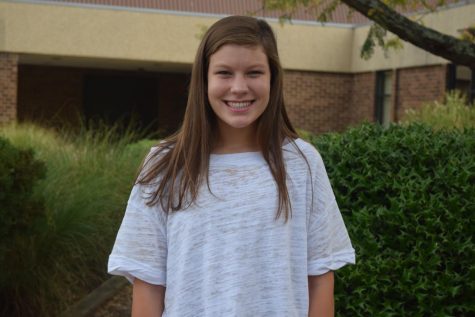 Zoe Kopidis, Midlo Scoop Photography Editor
Zoe Kopidis, Class of 2020