Midlothian Theater Department Holds Man of La Mancha Auditions
Auditions and Cast List for Man of La Mancha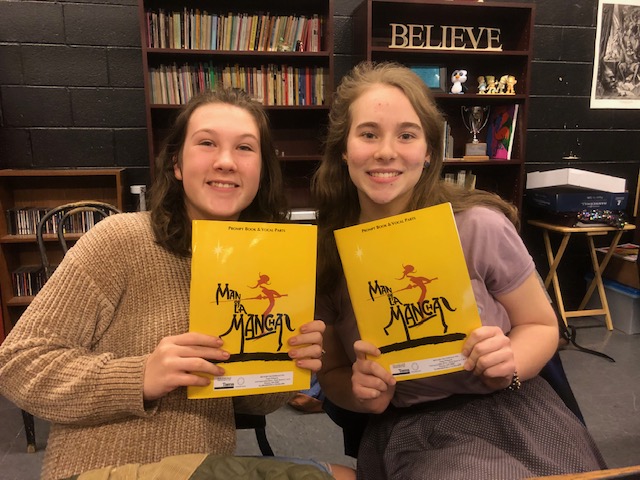 With The Curious Incident of the Dog in the Night-Time ending on February 9, 2019, actors had Monday, February 11th off to regain their energy, while Theater Productions and Crew, led by Mr. Jamie Nicholas, tore down the set. Man of La Mancha auditions began on Tuesday, as jittery students filed in to claim forms and scripts to prepare.
Mrs. Katherine Baugher and senior co-director Pauline Spencer led students as they split up in two groups. The first group went into the black box to learn the notes and lyrics to The Impossible Dream with the music director for the show, Mrs. Shelley Johnson. The second half gathered in groups of four to perform as main characters such as Aldonza and Don Quixote. The acting scene led into a dance that choreographer, senior Sydney Barefoot taught them.
On the second day of auditions, February 13th, the actors gathered in groups to act out other scenes with more characters added, such as Pedro, an abusive lover; the innkeeper, a kind-hearted man; and Maria, the innkeeper's not-so-kind hearted wife. The second day of auditions ended with a list of callbacks, which took place the day after inside the black box.
Callbacks included actors considered for main roles, including: Don Quixote, Sancho, Aldonza, Innkeeper, Housekeeper, Antonia, Duke, and Padre. Each person auditioned for the roles of one or two characters, presenting both the acting and singing sections of the scenes. Students went home nervous to see the cast list, and once posted, the new cast was ready to immediately jump into it.
The first rehearsal took place on February 20,2019,  where everyone gathered for a read through of the show. The cast is excited for the possibilities that await with this incredible show. Man of La Mancha premieres on May 9, 10, and 11, 2019, so be sure to mark it on your calendars!
Captain of the Inquisition – Nick Steele
Sancho – Noah Burch
Cervantes/Don Quixote – Yosef Collins
Governor/Innkeeper – Brent Novey
Duke/Carrasco – Jake Feldpausch
Muleteers:
Pedro – Drew Duren
Anselmo – Patrick Hurt
Jose – Isaiah Morton
Tenorio – Ty Wright
Paco – Britton Baltich
Juan – Paul Cline
Nora Carlucci
Jonna Perry
Aldonza – Peyton Strange
Maria – Coleen Maloney
Fermina – Paige Dudley
Antonia – Eden Johnson
Housekeeper – Samantha Boero
Padre – Hunter Pearson
Barber – George Welch
Moorish Singer – Brooke Ward
Company
Jake Khatcheressian, Aqwia Harris, Nicole Rizzo, Kylie Redden, Katelyn Mitchell, Nicole Green, Anna Grilliot, Lauren Hazel, Caitlin Wright, Rachel Bybee, Allison Shewmake, Christian Chambers, Lara Brinkman, Jozie Perry, Justin Mitchell. Grace Eiden, Caitlyn Liu, Anya Ruzicka, Sarah Kemp, Bailey Miller, Molly Jarvis, and Kayse Umbaugh
About the Contributors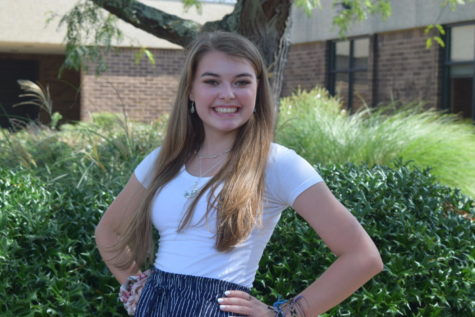 Rachel Bybee, A & E Editor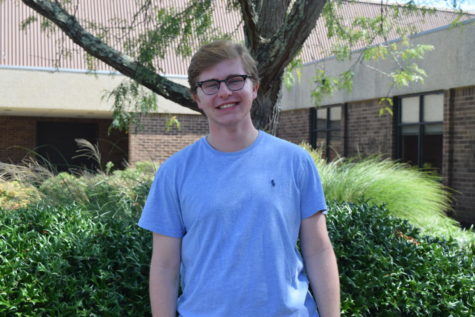 Brent Novey, Midlo Scoop Staff