The Curious Incident Opens Eyes and Hearts
Midlothian Theater Department Presents: The Curious Incident of the Dog in the Night-Time
The Midlothian Theater Department leapt at the opportunity to perform a play that focuses on relevant topics such as autism and the challenges that come with it. Directed by none other than Mrs. Katharine Baugher and co-directed by Samantha Ramirez, The Curious Incident of the Dog in the Night-Time premiered on February 7, 8, and 9, 2019, and brought audiences to tears. The elaborate set, designed by Christopher Carlson and Emile Judson, was assembled by Stage Crew in addition to Mr. Jamie Nicholas's Theater Productions classes.
The play follows Christopher John Francis Boone, played by Senior Britton Baltich, a 15 year-old boy on the autism spectrum. Told by Christopher's school teacher Siobhan (Sydney Barefoot), the story begins with the death of Christopher's neighbor, Mrs. Shears's (Lily Koski) dog, Wellington. Christopher discovers the dog and then becomes a suspect in the crime, even though he pleads with the policeman that he is innocent. This significant event motivates Christopher to become a detective to discover who actually murdered Wellington.
His father, Ed (Michael Rowe), argues for Christopher to stay out of other people's business; however, he disobeys him and tries to be brave as he speaks with neighbors and strangers to find out what happened. As he detects, he finds mysterious letters from his mother hidden in his father's room, which reveal that she is alive, even though his father had led him to believe otherwise, which leaves Christopher with two confusing mysteries.
He panics and decides he has no choice but to run away to live with his mother, Judy (Peyton Strange). The loud sounds at the train station frighten Christopher because he is noise-sensitive, but he fights to be brave as strangers approach him left and right, and he successfully makes it to Judy's household, where she lives with an abusive husband Roger (Patrick Hurt). Judy decides Christopher isn't safe, and they return to his old home to take his A-levels Math Examination, something he had been looking forward to for a long time. Ed comes back, not only to ask how he did on the exam, but also to give him a puppy to apologize. When Christopher returns to Siobhan, she proudly gives him the results of his examination.
Receiving the best score he could possibly earn, despite his anxieties, makes Christopher happy. He was brave to do the things he was too terrified to do in the beginning, and asks Siobhan, "Does that mean I can do anything?" The two gently touch fingertips for the first time, sending a wave of emotions through the audience. The Curious Incident landed an impactful message that not many other high schools attempt. Never one to shy away from challenging pieces, Midlo Theatre proved once again why it has earned such a stellar reputation.  The show proved a success, with Annie Elliot stating that it was "the best show [she'd] seen at Midlo."
About the Contributors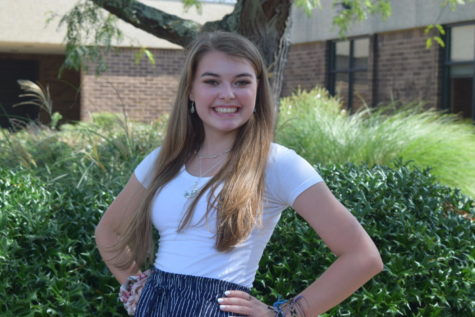 Rachel Bybee, A & E Editor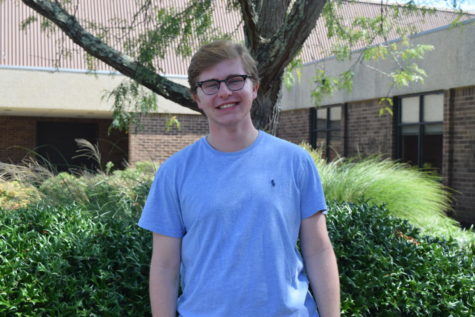 Brent Novey, Midlo Scoop Staff