Accepted: Prestige, Career Development, and Greyson Hesch
This summer, Greyson Hesch will attend the Hanover Regional Governor's School for Career and Technical Advancement, a regional three-week summer residential program designed for gifted Career and Technical Education (CTE) students who have demonstrated accomplishment, aptitude, and interest in CTE curricula and careers.  Midlo Scoop recently interviewed Greyson to ask him about his accomplishment:
Describe the application process?
Overall, the process was quite complicated. It all began with Chesterfield County receiving notification that the VDOE program existed. The CTE teachers here at Midlothian High School talked to me about it, and I decided it would be a great fit.
Why did you feel it was a good fit for you?
It seemed really up my alley.  I liked how in depth the program was, as well as the diversity and array of topics I would be exposed to in the CTE program.
How did you feel about your chances?
I felt I was definitely a qualified applicant, but I was honestly quite nervous, as it was a program I really wanted to attend, and I knew that there was going to be many other qualified applicants.
Now that you're accepted, how might this program help you?
I feel it will help prepare me for engineering, college, and more broadly, my future.  Also, I feel it allows me to be able to extend my horizons and introduce new opportunities and perspectives in CTE.
Where will you stay throughout this residential program?
I will stay at the University of Richmond for three weeks with other participants of the program.
What types of things will you be doing at this program?
I will learn from mentors about different groups of career clusters through seminars and professors, participating in excursions to major businesses and companies of the CTE, for example: the Martin Agency to learn advertising and marketing skills and also Kings Dominion to brush up on engineering skills, as well as learn the ingenuity behind roller coasters.
About the Writer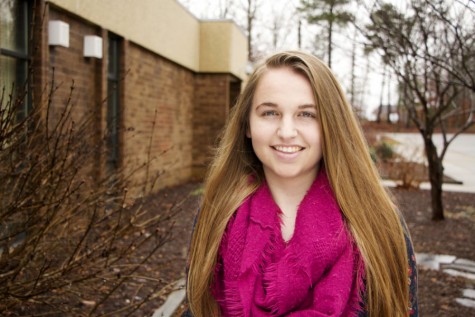 Merrill Livingston, Midlo Scoop Staff
Merrill Livingston, Class of 2018