Gracyn Graces the Stage
Gracyn Southward Unveils Her Dance Talent
Hang on for a minute...we're trying to find some more stories you might like.
In preparation for the upcoming dance season in March, Gracyn Southward appeared in a dance expedition for her team, Marianne Kelley's School of Dance.  On Saturday, February 2, 2019, the expedition, a critique session to showcase the dancer's abilities, took place at the Glen Allen Culture Center. Southward participated in a production number, a company dance, followed by group number, all of which fell under the contemporary style of dance. However, the effort put into the expedition was just as important as a regular competition, despite it being a simple critique session. Southward made it clear that the purpose of the expedition was "to gain new input into the dance and learn how to do better [for the approaching season]." She stated, "In my opinion, I think it is a lot about showing off to the other teams, an intimidation tactic."
Southward practices contemporary dance year-round as a method of preparation to perform at almost any moment. However, during this time, she must exert more work, as the climax of competition approaches. Starting the season strong is vital to staying ahead of the competition. With this expedition, Southward and her team learned tactics to fix minute details to add harmony to a dance and make it a story. Southward shared some insight: "When you dance as a group, the smallest details make the piece truly cohesive." The contemporary style of dance is quite expressive, carrying a goal to evoke emotions from the audience with a breathtaking story told without words. Contemporary combines modern, jazz, lyrical and classical ballet, creating fluid movements and to help to illustrate the story.
Southward has loved contemporary dance since she was merely two years old when her mom put her in classes.  Now, as a competitive dancer, she must practice at least three times a week, especially since she is a part of a group dance team. "Harmony is key, but it is hard to be exactly in tune with a completely different person," Southward described. This often creates a nominal challenge for her, the workload occasionally tiring her. The rush of performing keeps her going, as she enjoys the feeling of adrenaline and pride at the finish of a routine. Not only is dancing itself a motivator, the connections made with the similar interests and consistent contact with the other dancers and teachers creates a community that pushes Southward to pursue this career.
About the Contributor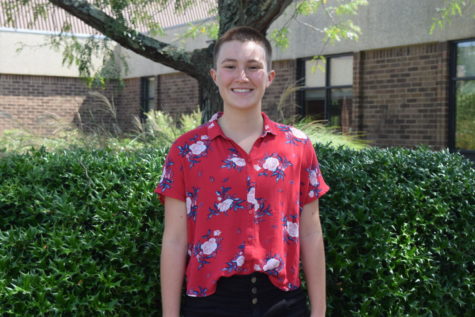 Marisa Ruotolo, News from the Classroom Editor