Elliott Embodies Midlo Enthusiasm
Spotlight on: Justin Elliott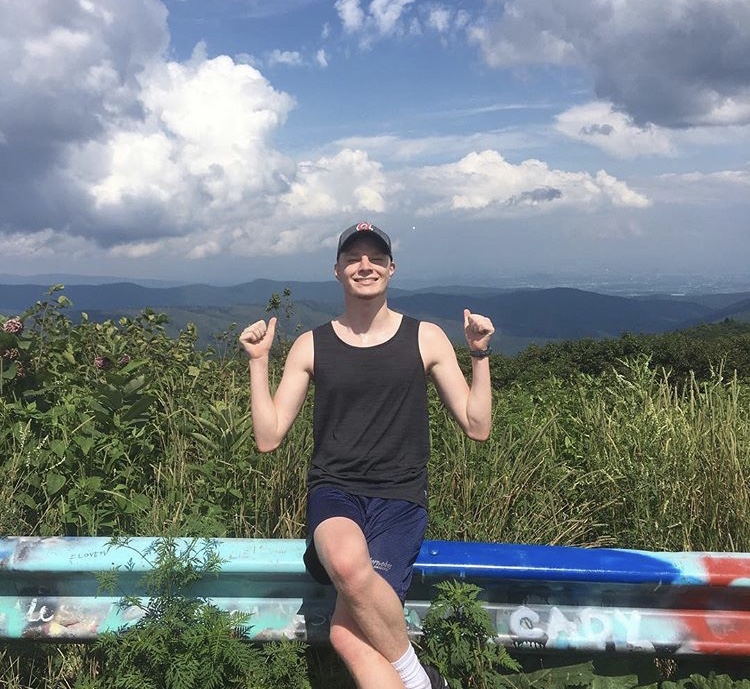 During his four years at Midlothian High School, Senior Justin Elliott has made a profound impact on those around him. As a child, doctors discovered that Elliott has Autism Spectrum Disorder, a developmental disorder that affects communication and behavior. Despite this challenge, Elliott always displays a hardworking and positive attitude in the classroom, on the track, or at the podium. In his free time, he represents Midlo in Cross Country, Track and Field, and Scholastic Bowl competitions, and finds himself engrossed with every aspect of the National Football League.
Currently, Elliott takes AP Psychology with Mr. Kirkbride, who has inspired Elliott to become a psychology major when he attends college. Kirkbride, who has taught Elliott for both World History and AP Psychology, describes him as "interest-driven, friendly, inquisitive, and fun-loving." Additionally, Mr. Biedenharn, Elliott's former Autism Program teacher, aided him in understanding the world and acted as, Elliott expresses, "a third parent." The combined influences of Mr. Kirkbride and Mr. Biedenharn have encouraged Elliott to enter the workforce as a school psychologist.  
Aside from his rigorous class schedule, Elliott finds time to run on Midlo's Cross Country team and Track and Field team. As a freshman, he was introverted, but over the years, he has become buddies with all of his teammates. His all-time personal records include: 18:39 (5K run), 5:12 (1600 meter run), 2:21 (800 meter run), and 11:26 (3200 meter run). During the summer of 2018, he attended Blue Ridge Running Camp, a week-long intensive running program, with the rest of the Midlo Cross Country team. Elliott describes running as "very, very fun" and expresses that he feels "very included into the team."
Elliott is not a member of the Midlothian football team, but he does spend much of his free time watching and tracking the National Football League. His interest in football began at ten years old, and his favorite team is the New York Jets. Football continues to spark more interest in Elliott, who explains, "the intensity and tracking of the statistics is so cool, and when final drives happen, the anticipation is big." During the NFL postseason, he tracks all of the teams and their scores, and has the amazing ability to remember it all. Elliott even remembers football games within other television shows, such as The Good Doctor. "I remember that in Episode 7, a football game is playing in the background, and I remember that exact game from five years ago." His greatest football idol, Marcus Mariota, reminds Elliott of himself, for Mariota acts as a reserved player, but a strong leader.
A leader in the classroom and on the track, Elliott inspires those around him and undoubtedly will continue to do so when he graduates from Midlo in the Spring of 2019.
About the Contributor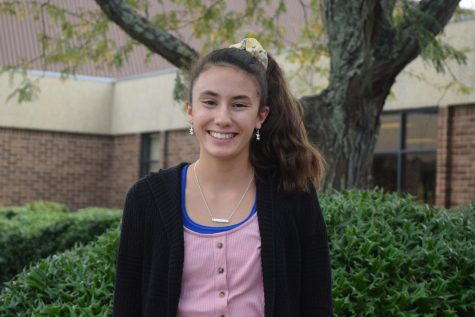 Katherine Krievs, Midlo Scoop Editor-in-Chief