Midlo Winter Guard Twirls Into Victory
Atlantic Indoor Association Winter Guard Competition 2019
On January 26, 2018, the Midlothian Winter Guard competed in its first competition of the season at Cumberland High School. Last year, the Guard placed first in a Statewide Competition for the first time in Midlo history. This year, a craving for perfection lit a fire under the Midlo Winter Guard to bring home the trophy once again.
Tryouts for winter guard began immediately after the end of color guard season. This season is unique because the color guard competes with its own routines instead of alongside the marching band. The art of baton twirling and rifle flipping is a key element to executing these guard routines. A great deal of memorization, skill, and determination goes into perfecting a routine. The countless hours of practice ensure that everyone is in sync and timely during the performance. This year's routine went along with the uplifting song Warrior by Demi Lovato, which tells the story of a young girl who goes through heartbreak but gains strength over time. 
To add to the vibe of the performance, a striped, guard members drew a warrior-like pattern above and below each person's eye. Jumpsuits covered in gray, black, and a pop of sparkly gold immediately captured the audience's attention. Junior Lexi Labott opened the routine by spinning a sabre. The majority of the performance consisted of dancing, rifle tosses, and flag twirling. To close out the performance, junior Cameron Lee went into the splits with her team behind in a single file line, rippling out into their assigned poses. The audience roared with applause as the seemingly effortless routine came to an end.
At the end of the competition, the judges announced the winner. The Midlo Winter Guard brought home first place in its division for the second year in a row. The team erupted into cheers and laughter as they opened the season with a win. Sophomore Emma Black states, "I felt excited to start the season off with a first place win and that we are starting the season on top." The team hopes to keep up its winning streak at the next Winter Guard Competition, which will take place on February 2 at Potomac High School. 
Congratulations, Midlo Winter Guard!
About the Contributor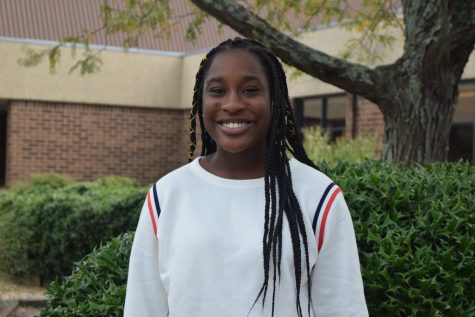 Zinzi Symister, Midlo Scoop Staff
Zinzi Symister, Class of 2021