Midlo Wrestling Aims High at the Arrowhead
Arrowhead Invitational 2019
On Saturday, January 26, 2019, the Trojans Varsity Wrestling Team traveled to Powhatan High School for the Arrowhead Invitational Tournament. These tournaments are all-day events that test each athlete's individual endurance and skill. Wrestlers face athletes in one of the 13 different weight classes. In these short but demanding matches, each player's objective is to pin each of the opponent's shoulder blades to the mat for three seconds. When a wrestler has been pinned, it signifies the end of the match. The Arrowhead Invitational operates as a Round-Robin Tournament, so once the wrestlers pin their opponents and wins the match; they move on to face another winner.
Under the new leadership of Coach Burks and Coach Moore, Midlo went into the tournament aiming to dominate and execute the skills they have worked on this season. Throughout the day, each Midlo wrestler competed against various athletes and attempted to take down their opponents in order to move onto the next round of the tournament. Coming into the meet, the team was tied for third, even with fewer people in attendance than usual.  
Although Midlo ultimately placed 8th with 76 points, the team had various athletes place within their weight classes. Junior John Bolstad won his 132 lb. weight class, dominating in the first place match over Peninsula Catholic, and with this win continued his undefeated streak. John Jennings defeated a Maggie Walker athlete and placed third in weight class, 182.
Sophomore wrestler Anthony Schwarz reflected, "Everyone did great, and we did really well at pinning." Next, the team will travel to Powhatan High School on February 9, 2019, to compete in the Regional Tournament.
About the Contributors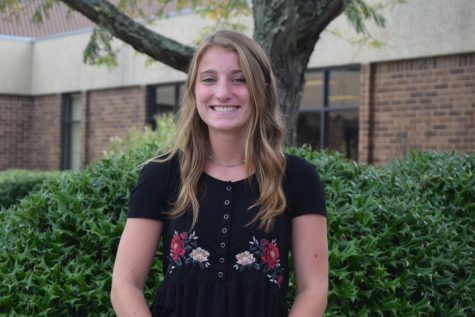 Maddie Burke, Copy Editor
Maddie Burke, Class of 2021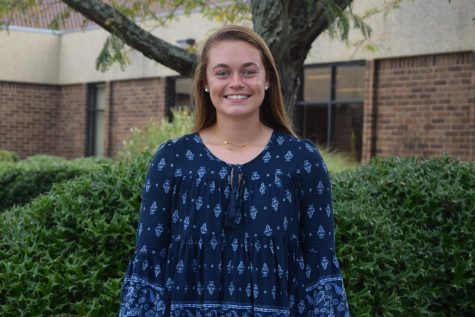 Erin Junkmann, Sports Editor
Erin Junkmann, Class of 2020