A Cup of Carytown Coffee with a Side of Music, Please
Carytown Coffee Review and Open Mic Night
Located in the Charter Colony Place Shopping Center, Midlothian's Carytown Coffee brings fresh brewed coffee and a warm smile to each customer. Upon entering the eccentric shop, nothing seems to have a consistent theme except the leather jackets and dyed hair of customers. The vibrancy of the cafe ranged from the vintage music posters that covered the walls to the rustic floors and antique bookshelves. When initially entering, with people bumping elbows, it may seem claustrophobic; however, as time passes, customers move in harmony, creating a cozy space to sip coffee and enjoy the Thursday Open Mic Nights from 7 PM to 10 PM. Although most people in the shop may be strangers, music resounded gently throughout the shop, allowing a comfortable vibe to circulate through the air.
Inside, Carytown Coffee welcomes all types of patrons to chat over a cup of coffee, finish some of their work, or just grab a quick cup to go. The cafe provides a laid back environment, with cozy couches and tables scattered all around and outlets to charge electronics and free wifi. The walls are covered with classic rock music posters, black and white photos of Richmond, and other family and friends gathered around the establishment. Their menu stretches from a warm cup of mocha latte to fruit smoothie blasts and Chai and Matcha teas. Next to their counter boasts a mini bakery selection aisle with homemade chocolate, red velvet, cranberry and nuts muffins, snicker-doodle, chocolate chip, sugar cookies, along with large squares of Nutella brownies. With a 4-star rating on Yelp, Carytown Coffee in Midlothian definitely proves a cafe worth visiting, especially on open mic nights.
The weekly open mic night is a staple at the coffee shop. The performers, either solo artists or bands, sign up ahead of time, creating smooth transitions from one person to the next. Each set allots two songs per performer. From first time performers to experienced bands, the coffee shop accepts all skill levels. Multi-colored spotlights reflect on the walls and windows, and a portable stage for the performers adds to the excitement on these special nights. Paired with the sixties look and the acoustic music, this gives a relaxed vibe and a perceptible indie style, and on this night, the audience and performers were just as vibrant.
The performers ranged from an 11 year old rocking "Blackbird" by the Beatles, to a practiced female duo cooling off with the Sublime hit, "Santeria." Each performer unintentionally shared a of piece of themselves with each song. The most memorable performance was a woman singing a poetic original piece about the story of her child's adoption, with a proud father filming the special moment. The storytellers drew in the audience; a man with a soulful voice spoke of his musical inspiration from his kindergarten teacher, then belted the Mamas and the Papas' "California Dreaming." Most people brought in their planned sets, like a couple with perfect harmony. Others let the wind carry them, like an elderly man surprising the audience with the Beatles classic, "Let it Be."
There was a strange connection from the performers to the audience. Everyone there had a purpose: to play for themselves or share music with others. This caused a unique crossover when the guitar player onstage ordered a drink and sat down to watch the next set. The performers took on a special quality because they were real people- they were not meant to exist onstage only. Audience members remained comfortable in their cushioned seats and let themselves be swept away with each performance, allowing their minds to take in each beat and note to the fullest extent.
About the Contributors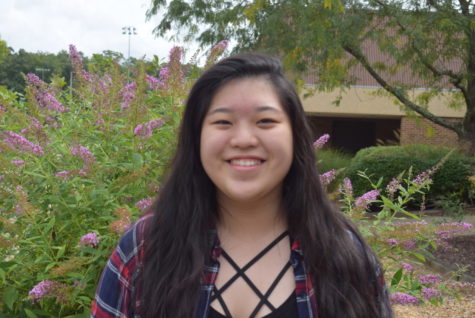 Anna Chen, Midlo Scoop Staff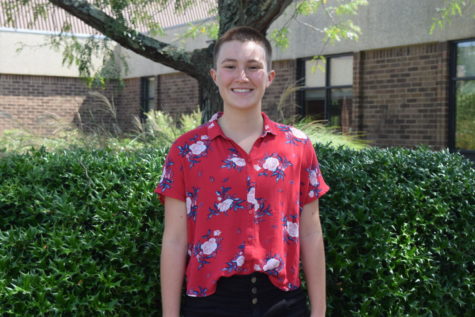 Marisa Ruotolo, News from the Classroom Editor