Bolton Basks in Walt Disney World Experience
Disney Half Marathon 2019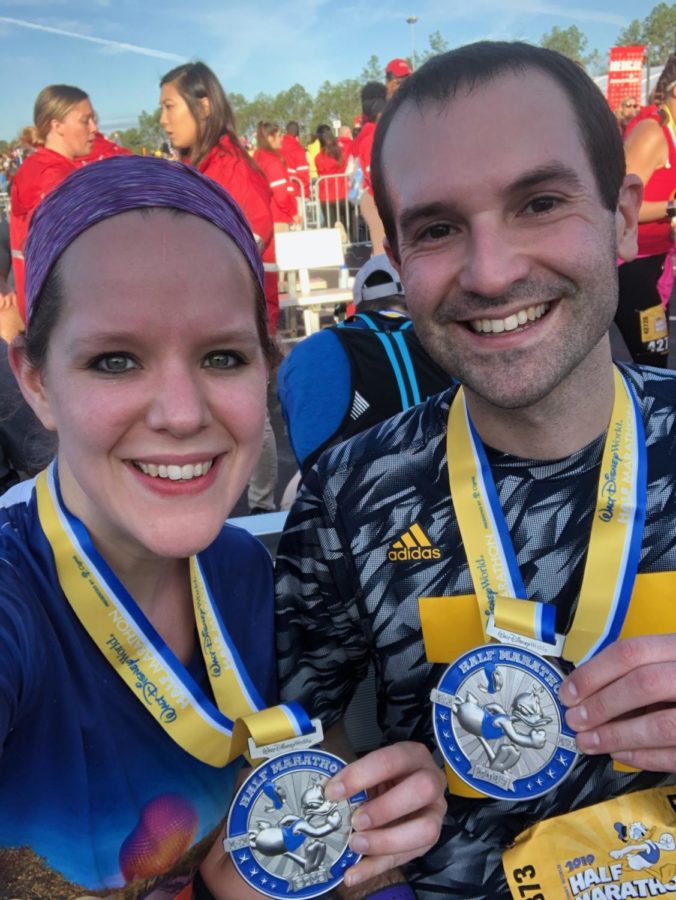 On January 12, 2019, Midlo Social Studies teacher Mr. Anthony Bolton competed in the Walt Disney World Half Marathon in Orlando, Florida. Although this marathon offers the ability for runners to qualify for the Boston Marathon, many forgo competitive running and focus on having fun; the race course takes runners through Epcot and the Magic Kingdom, surprising them with fireworks and race-ready characters.
Bolton has deep ties to Walt Disney World and has visited the theme park since he traveled in a stroller. Additionally, he worked in the Disney College Program, which involves taking a semester off from college and working at a Disney Resort. Bolton, who worked as a park greeter, spent his time at Blizzard Beach Water Park and Epcot. These connections did not stop at college; Bolton visits Disney World at least four times per year with his wife Ashlyn. His favorite season to visit Disney World is autumn because he and his wife attend Mickey's Not-So-Scary Halloween Party, during which they enjoy dressing up in fun costumes, trick-or-treating, viewing fireworks, watching a parade, and meeting special characters.
The afternoon before the Disney Half Marathon, Mr. Bolton attended RunDisney's Race Expo, where he bought RunDisney merchandise and picked up his race packet. Then, he ate a pre-race dinner and shopped at Disney Springs, Disney's shopping district. On January 12, 2019, race day dawned, and Bolton sprang out of bed at 2 a.m. to venture to the race venue. Once at the race, he visited characters and prepared to run thirteen and one-tenth miles, which he finished in two hours and fifty-five minutes. He describes crossing the finish line as "super cool to cross with [his] wife because [they] spent a long time training together." He filled the rest of his trip napping, exploring the Orlando area, meeting up with old friends, and cheering on runners in the Disney Full Marathon.
When he visits Disney World, he feels "a lot of nostalgia," sharing, "I grew up going to Disney World with my family, and I met my wife at Disney World." He also describes, "When I go to Disney, I feel at ease and comfortable because I know that Disney will take care of all of my problems." The Boltons will visit Disney World again in the spring, and for the trip, they plan to purchase annual passes, which would allow them to visit Disney World more frequently.
About the Contributor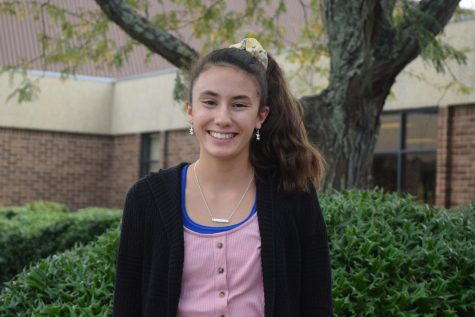 Katherine Krievs, Editor-in-Chief
Katherine Krievs, Editor-in Chief, Class of 2021