Midlo Ladies Challenge the Chiefs
Girls Varsity Basketball vs Monacan
On December 8, 2019, the Midlo's Lady Trojans Basketball team faced off against the Monacan Chiefs. Coming off of an 5-6 record, the Trojans needed to secure a win in this long-lasting rivalry.
The Trojans took the court with high energy, as the referee blew the whistle to start the game. Off the first jump, Monacan gained possession of the ball. Throughout the first quarter, Monacan dominated the game and finished the quarter with the score 8-0.
As the second quarter initiated, the team took the court with a new intensity. The action began as sophomore Abbie Campbell intercepted a pass on Monacan's side, which led to a fast break and layup for Midlo. This first basket in the second quarter brought the score to 8-2. Midlo kept up their streak as sophomore Tiffani Bartee sent a hard pass to the middle, where senior Jessie Dziedzic performed a layup.
The Lady Trojans continued to play strong defense, holding their ground against the Chiefs. After multiple fast breaks without any baskets, Midlo gained possession through a rebound, and Bartee dribbled the ball to Midlo's side. They further closed the gap when Bartee sunk a foul shot, bringing the score to 8-5 Monacan. As the minutes of the first half ticked down, Monacan scored multiple times, leaving the score at 14-5, which caused Midlo to call a timeout to regroup. They came back with fire in their eyes and attempted to tie up the score. They came close to achieving this goal, finishing the half with the score of 16-11.
Within the first minutes of the second half, the Trojans came out with a bang to try to conquer the Chiefs. As the game clock started to wind down, sophomore Maddie Fath hit a three-pointer to tie the game at 18 with four minutes left in the third quarter. Monacan quickly reciprocated with their own 3-pointers, followed by more shots, extending their lead to 23-18. Midlothian then fought back with their own streak, bringing the score closer to 25-20. At the end of the quarter, Monacan sophomore Jenna Shadders sunk another 3-pointer, taking the game to 37-25 in favor of the Chiefs.
The Lady Trojans continued to push throughout the fourth quarter and battled hard during the final minutes.  The Chiefs went on a streak of baskets that lengthened their lead, but with five minutes left in the game, Bartee scored off of several quick passes and earned two foul shots.  Towards the end of the game, Monacan increased their lead and the game ended in a Trojan defeat by the score of 59-35. Next, the Lady Trojans will face the Manchester Lancers on Friday, January 11, 2019.
About the Contributors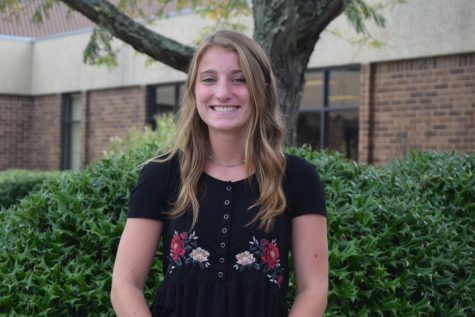 Maddie Burke, Copy Editor
Maddie Burke, Class of 2021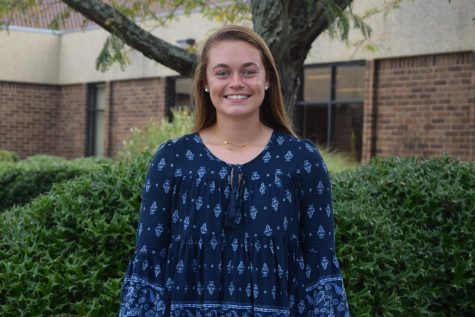 Erin Junkmann, Sports Editor
Erin Junkmann, Class of 2020