Trojan Boys Basketball Battles Bird
Boys Basketball vs L.C. Bird
On Wednesday, December 5, 2018, the Midlothian Trojans Boys Varsity Basketball Team opened their season with a home game against the L.C. Bird Skyhawks. Entering this season off last year's 15-13 record, the Trojans hoped to capitalize on this opportunity to play some of their toughest competition. Although facing a team bound for the State Finals, the Trojans worked together to attempt to throw the Skyhawks off of their winning streak
The Trojans took their positions on court, and the whistle blew to start the game. Off the first jump, Bird gained possession of the ball and scored within the first minute. Midlo received many penalties, causing them to play a highly defensive quarter. With five minutes left in the first quarter, Bird dominated the game 10-2, leading Midlo to regroup in a time out. In the remaining minutes, Midlo gained a few baskets, but still trailed behind Bird with the score of 17-7.
In a strong start to the second quarter, point guard Will Pomeroy initiated a play and passed through three defenders down the court. Following this, Mason Schlensker and Pomeroy each drew points on foul shots. As the seconds of the first half ticked down, Trojans kept up the intensity. The crowd burst into cheers as Pomeroy and Schlensker each ended the half by putting points on the board. At half time the score was 37-16 to the Skyhawks, a typically low score for them.
In the second half, the Trojans broke from their huddle and took the court with an enthusiastic spirit, trying to even the score. Midlothian kept up the intensity throughout the third quarter and ended it with a score of 58-29. In preparation for the fourth and final quarter, the Trojans huddled together to create a game plan. Before breaking from the huddle, Coach Jarhon Giddings gave the advice, "Play it out for the last 8 minutes."
Henry Davis executed just that, starting the fourth quarter with a three pointer.  Davis continued to lead the momentum through the fourth quarter with three more 3- pointers in the next few minutes. Then, Davis drained his fourth, obtaining a total of five 3-pointers within 8 minutes. Aiden Marsili continued this energy as he drove through the defenders and shot on target, earning the Trojans another basket. With 2 minutes left in game, Bird called a time out with the score 71-48 towards LC Bird. Although Bird dominated the game, Midlo brought intensity and heart to the very end. The game ended with the score of 83-53, earning the Skyhawks the win.
About the Contributors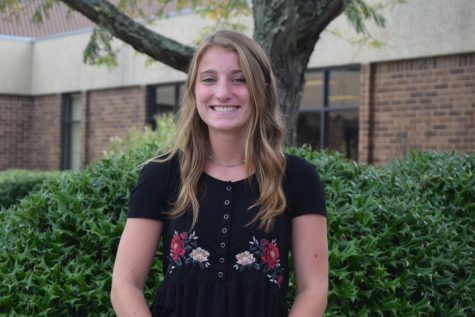 Maddie Burke, Editor-in-Chief
Maddie Burke, Editor-in-Chief, Class of 2021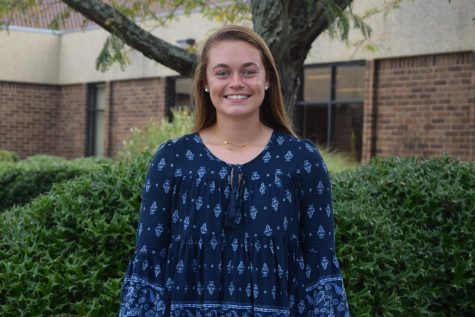 Erin Junkmann, Sports Editor
Erin Junkmann, Class of 2020