Honors Theater Students Expand Their Talents
Theater Classes Write Monologues on Their Idols
Recently, Midlo Theatre Director Mrs. Katherine Baugher tasked the Honors Theater students with writing a monologue on a deceased person that somehow impacted the world. The students excitedly went their separate ways to write and share their ideas. They critiqued each other's monologues to perfection, and the pieces will soon be on stage for the classes. Baugher gained inspiration for the prompt from the idea of creating a piece that combines the words of the both the students and the selected subjects.
Honors Theater 3 student Drew Duren chose Chris Farley, a stand up comedian featured on Saturday Night Live. Duren states, "His death was not the only interesting thing about him." Duren chose him because it is his life goal to someday perform on SNL, and because Chris Farley starred in the show, he is awed by the man.
Junior Hope York felt a connection to Alan Turing, who made a difference in the world by advancing technology with computers. He also had one of the highest IQs known. York chose him because "he's an inspiration to everybody, but he also has a special focus for the LGBTQ community. His country turned [its] back on him, and he kept working on computers and technology, and saved lives, even though the people he was saving forced him to poison his body."
Senior Jake Feldpausch was eager to do George Harrison, saying, "He's the reason I learned to play guitar, and I always felt like he was the most underrated Beatle. Both George and I grew up in very difficult situations, and we had to connect to a certain art form to get through the day." Baugher shared that if she respond to the prompt, she would write a monologue on Leonard Bernstein because he was talented, a fascinating character, and was an incredible director. "I loved watching him. One time I saw him direct, and [he] growled."
The Honors Theater students are grateful for the opportunity to immerse themselves into a fascinating prompt. They look forward to performing their monologues during the second nine weeks.
About the Contributor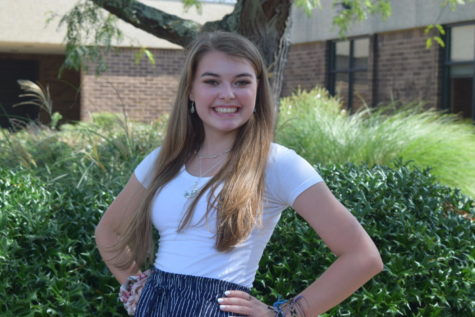 Rachel Bybee, A & E Editor