Midlo Middle and High Students Make Beautiful Music Together
Midlothian Middle and Midlothian High School Come Together For Combined Fall Orchestra Concert
Hang on for a minute...we're trying to find some more stories you might like.
On October 24, 2018, Midlothian High School hosted a joint orchestra concert with Midlothian Middle School. Beginning at 7 pm, both middle and high school students gathered in the auditorium for their first orchestra concert of the year. Over one hundred students worked together and delivered nine songs for the audience, including soloists, Rylee Gregory, Tim Lam, Matthew Son, Brianna Cantrall, and Jason Hwang.
Two years ago, Mr. Taylor Fletcher, Midlothian High's Orchestra teacher, and Mr. David Yohe, Midlo Middle's Orchestra teacher, created the concept of the combined fall orchestra concert. Midlothian students had the opportunity to mentor the 8th graders and recruit young orchestra players along the way. Senior Jason Hwang comments, "I practiced an hour for the solo every day in preparation for this concert, as it is my last year before college; it was amazing, and I was happy to be able to contribute and teach the younger students." Leading up to the concert, students from both schools joined for combined rehearsals, learning sectionals and different skills from each other. "I love the concerts and am very proud of what the students accomplished. In eight weeks of school (with tornadoes and flooding), students were able to put on a stellar performance," Mr. Fletcher says.
After the concert, a reception followed, and light refreshments were served to the parents, faculty, and students. Friends and family gathered for a few conversations over cookies, brownies, and fruit punch. Senior Angel Hudson says, "I was very excited to work with the advanced orchestra players but also the middle schoolers. I thought it was rather impactful; it allowed the people who are more experienced and those who are less experienced to work together and make music."
About the Contributors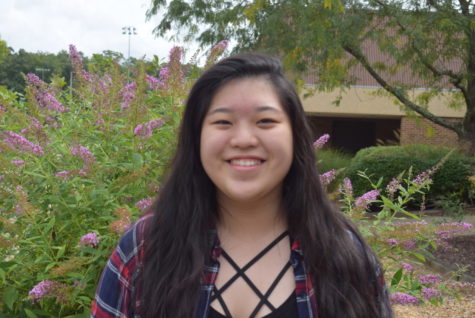 Anna Chen, Midlo Scoop Staff