Midlo Librarians Recommend Books for the Fall Season
In the spirit of autumn and Halloween, Midlothian's librarians share their favorite books for the season. Mrs. Heather Murfee, the Head Librarian, favors the novel Frankenstein by Mary Shelley. "We all need to be reminded that there's a bit of monster in all of us, and there's also a lot of humanity in us. It's our job for the monster not to take over our humanity." She also states that if a reader can't commit to reading the original novel, the graphic novel is superb as well. Mrs. Murfee also suggests Needful Things, since it is one of her favorites by Stephen King.
Ms. Emily Mazzanti, the Assistant Librarian, recommends Infinity by Sherrilyn Kenyon. Nick Gautier, a fourteen year old who thinks he knows the world around him, discovers werewolves, vampires, and zombies all exist, and he's on the top of their list to kill. Ms. Mazzanti loves the sarcastic remarks the main character brings up, and how it takes place in New Orleans. "It has humor, wit, and zombies. I'm not a huge horror fan, so I loved it. I love fantasy, and there was a lot if it."
Ms. Chiquita Dawson, Midlothian's Library Secretary, recently read Metro 2033 by Dmitri Glukhovsky, a story that takes place in the future, when earth is crumbling and humanity is dying. The year is 2033, and the protagonist, Artyom, is the only hope the world has.
Murder mysteries are a great way to enter the Halloween spirit, so be sure to pick up one of Agatha Christie's haunting novels. Perhaps Edgar Allan Poe can satisfy the need for darkness with chilling reads, including heart-stopping poetry and short stories. Stop by Midlo's library to pick up a limitless amount of both old and new reads.
About the Contributor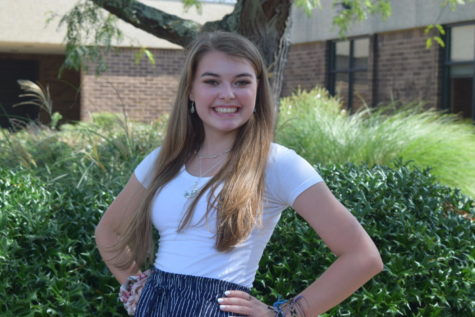 Rachel Bybee, A & E Editor