Day Porters Strive To Keep Midlo Clean
Midlo's Day Porters : Tonya Taylor, William Jones, Tiarra Turner, Saffa Estefanous.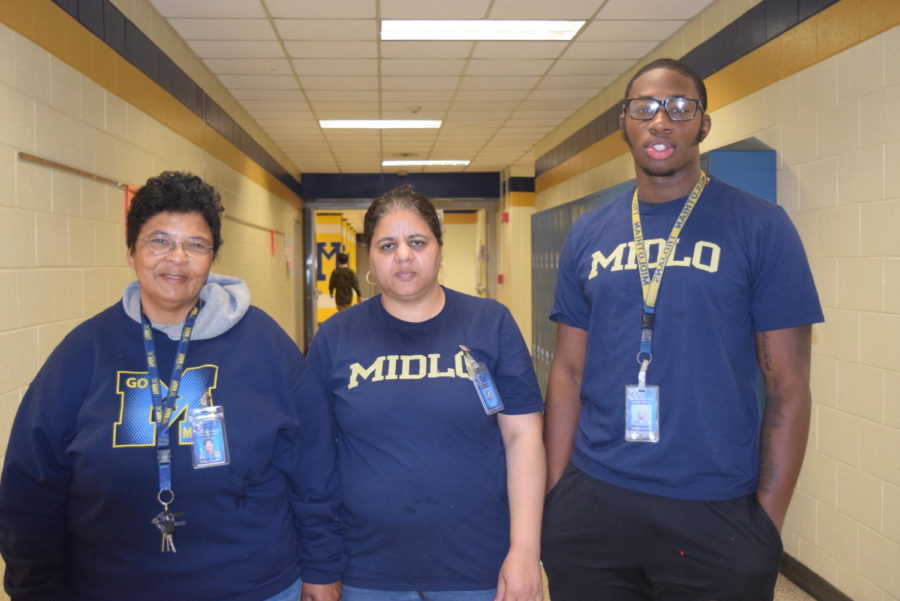 The forgotten heroes of Midlothian High School, Midlo's Day Porters, tirelessly work to make Midlo a sanitary and safe place to learn. Midlo's Day Porters usually go unnoticed, and their contributions are often overlooked. It's not by magic that the floors are swept or the trash is thrown out. In the hustle and bustle of high school, many students and faculty do not notice the impact of Midlo's Day Porters on the school environment. Without these hard working people, our clean school would be much more succeptible to diseases and harmful bacterium.
The Day Porters include: Tonya Taylor, Tiarra Turner, William Jones, and Saffa Estefanous. These four hard working people put their whole hearts into their jobs. This entails cleaning up accidents, taking out the trash, and disinfecting the main areas of Midlo. Every day, they respond to calls in a timely manner and always have a smile on their faces. For them, no job is too big or too small.
During the school day, Taylor states that she loves "meeting and communicating with people and the staff." Without being asked, Day Porters put their best foot forward. Jones states that the impact he wants to leave is "to have the best and cleanest school in the county." The Day Porters ensure that everything gets done by taking pride in each and every task.
Their hard work and dedication help make Midlo the wonderful school that we all know and love.
About the Contributor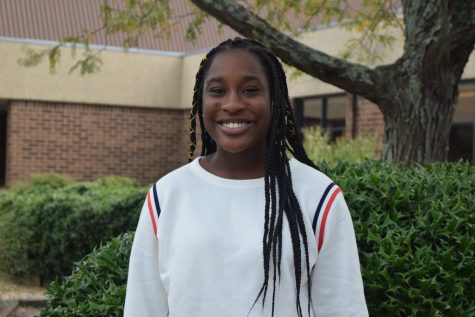 Zinzi Symister, Copy Editor
Zinzi Symister, Copy Editor, Class of 2021