A Long Recovery from Florence
Freshman Connor Long Assists in Wilmington, North Carolina, After Hurricane Florence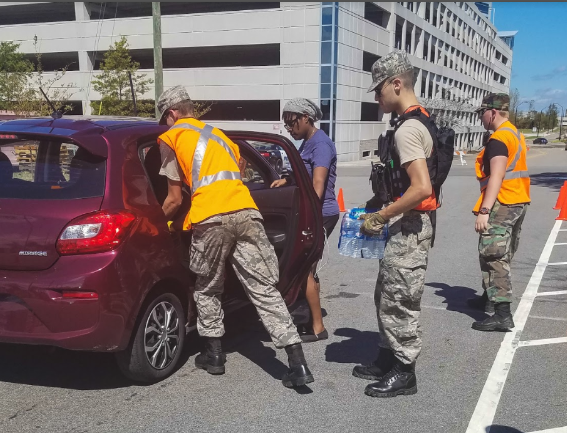 For the Carolinas, Hurricane Florence proved a powerful and catastrophic storm, filled with hammering winds and overwhelming floods. Though the floods drenched all areas, freshman Connor Long set out to help those in one area: Wilmington, North Carolina. Two years ago, Long joined the Civil Air Patrol, fostering an interest in disaster relief. Recently, Long put aside his day-to-day responsibilities and embarked on a journey to aid those impacted by HurricaneFlorence.
What did you do in Wilmington, North Carolina?
We needed to help those impacted by Hurricane Florence, so we deployed to Wilmington. When we got there, we distributed water and tarps.
What does the Civil Air Patrol do?
[As] a group unit, we communicate with each other, take on Congressionally-mandated missions, and help significantly with disaster relief. It is quite the task, but it's definitely worth it!
What have you done as a member of the Civil Air Patrol?
I have gone out on search and rescue missions; I primarily focus on emergency services. We went to Great Dismal Swamp, and I became a team leader. I created communications and helped the team execute their tasks in the best way possible.
What is your favorite part about being on the Civil Air Patrol?
I love the field work! It depends on the job though; most people like one specialty, but I like doing as much as I can. I work with communications, the ground unit staff, and a bunch more. To be honest, the missions can vary, so what I do and what I like to do depends on how the mission is playing out.
How did you begin your journey as a Civil Air Patrol?
My grandfather was the the Virginia Search & Rescue Council President. I wanted to be involved like my grandfather was. It was helpful that my family was so supportive of me.
How many people know about what you do?
Not many people know about this, honestly. Rarely anyone hears about it besides the people working on the field. It seems so secretive, but it is the best kept secret.
Would you do this in the future?
I plan on it; I love the involvement and the volunteering. It's a career of a lifetime.
Long was mentioned in a WTVR article for his hard work and achievements during his mission to Wilmington, North Carolina. Good luck to Long on his future missions and endeavors for disaster relief.
About the Writer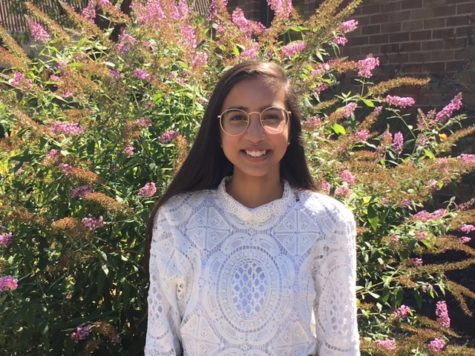 Nabiha Rais, Copy Editor
Nabiha Rais, Class of 2019