Midlo Library Packs Pumpkin Pizzazz
Midlo Library Hosts Halloween Pumpkin Carving Event
On October 30, 2018, the Midlothian Library held a pumpkin carving and painting event after school. Students gathered in Section B to pick their pumpkins and candles, while the librarians, Mrs. Heather Murfee, Ms. Emily Mazzanti, and Ms. Chiquita Dawson, passed out templates for those deciding on the design they wanted to create. Students surrounded a table, filled with delicious Halloween snacks, including caramel apples, cupcakes, and apple cider. After devouring the treats provided by our school librarians, they grabbed their friends and started gathering their materials. 
The students began painting and carving their pumpkin creations after receiving instruction on the process from Ms. Mazzanti.  While laughing and showing their friends how their pumpkins were coming along, Mrs. Murfee stated, "I was thrilled to have a great turn out and to see such creative pumpkins. No two pumpkins were the same!" The event lasted until around 4:30 PM, and students got to take their pumpkins home and share their masterpieces with the world. Morgan Sensabaugh cheerfully shared, "I loved making my Mike Wazowski pumpkin with my friends, and I put it on my porch for everyone to see." At the conclusion of the event, the students finished their pumpkins and gathered for a group picture to show off what they created. Each participant also took home a candle for their Jack-o'-lantern to illuminate the Halloween night.
Mrs. Murfee, Ms. Mazzanti, and Ms. Dawson plan to have more after school events throughout the year, such as Food 4 Finds (Nov. 7- Dec. 7), International Gaming on Nov. 19, and Wall of Thanks, which is going on now through Thanksgiving Break. For more information, visit the Midlo Library. 
About the Contributors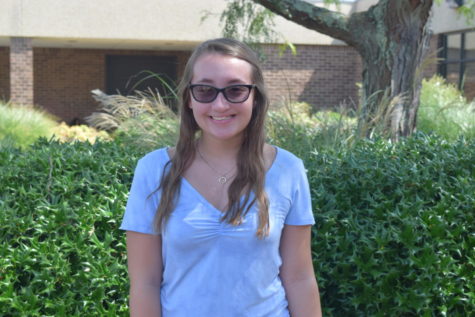 Sarah Moskovitz, Midlo Scoop Staff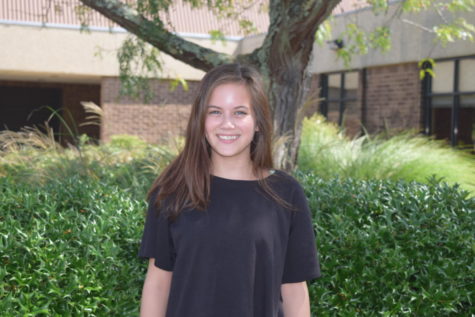 Caitlin Woods, Midlo Scoop Staff