Midlo Students Follow The Yellow Brick Road
The Wizard of Oz Audition
On September 12 and 18, pushed back due to Hurricane Florence, auditions for The Wizard of Oz took place in the auditorium. Over one hundred students scrambled to collect their audition numbers and scripts. Supervising the auditions were none other than Mrs. Katherine Baugher and senior Peyton Strange. On the first day, the theater hopefuls split into two groups: dancing and acting. The dance audition involved learning the choreography to We're Off to See the Wizard with senior choreographer Sydney Barefoot. At the same time, the acting group rehearsed and performed their scenes. The two groups then switched, giving each the opportunity to do both.
As the acting group formed groups of three, they picked between two scenes. During the first scene, Dorothy and Scarecrow approach the Tinman, who explains the tragic tale of how he was cursed by the Wicked Witch of the West, and rusted solid from a terrible rainstorm. The second scene includes Dorothy and Glinda, who were interrupted by the Wicked Witch of the West. This crowd favorite gave the students the opportunity to screech the notorious line: "I'll get you my pretty, and your little dog too!"
On the second day of auditions, everyone formed groups of four and received four new scenes to stage and act out for Mrs. Baugher. Groups took turns singing either We're Off to See the Wizard or Over the Rainbow. Theater hopefuls anxiously waited for the list to be posted, rushing to the door immediately at the allotted time. Auditions were difficult, with sophomore Molly Jarvis stating that the most challenging part was "getting the courage to actually do it." However, the payoff was worth it. These theater hopefuls will now follow the yellow brick road into the merry old land of Oz.
About the Contributors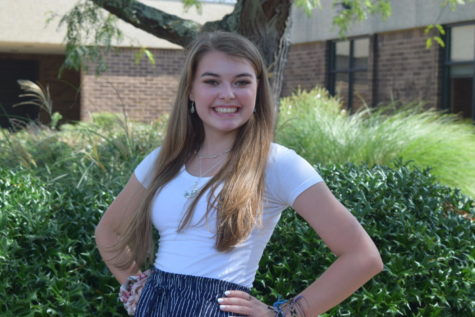 Rachel Bybee, A & E Editor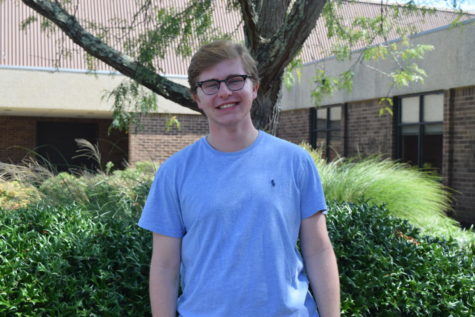 Brent Novey, Midlo Scoop Staff