Midlo Welcomes Arrival of New Director of Student Activities
Mrs. Shea Collins: Director of Student Activities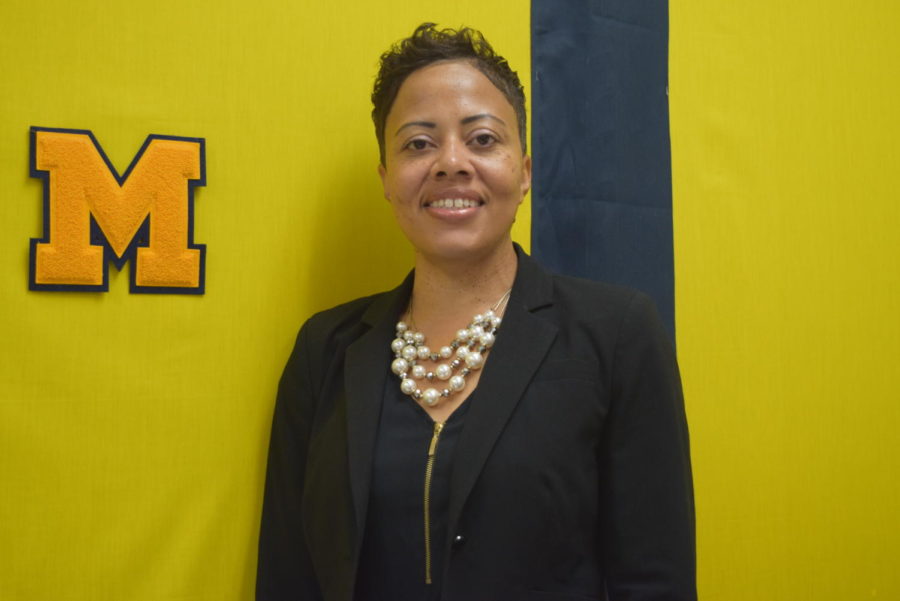 Midlothian High School offers a warm welcome back to Mrs. Shea Collins, as she returns to Midlo as the Director of Student Activities. Collins earned her B.S. in Biology/Pre-Med, as well as her M.S. in Biology, and her M.Ed. in Administration and Supervision from Virginia State University. Mrs. Collins previously worked at Midlo as an IB Biology and Honors Biology teacher, as well as the co-sponsor of the senior class. Prior to her arrival at Midlo, she worked at Huguenot High School as the Student Activities Director as well. Mrs. Shea Collins brings a new, friendly, face to Midlo, and she cannot wait to see what the year brings for her new job.
Why did you decide to work at MHS again?
When the opportunity to apply for the Director of Student Activities became available, I felt that was my time to return, and I was excited for the opportunity to get the interview. When leaving Midlo, Mr, Abel was my principal then, and I returned to Midlo, and he's my principal again. I'm so honored and blessed to be back at Midlo to work with some great coaches, administrative team, and staff members. 
Why did you choose to be the Director of Student Activities?
This was an opportunity to begin in an administrative role but also do something that I loved. I was a Varsity Girls Basketball Coach at Prince George High School for 10 years. This was a great experience helping the young ladies I coached achieve success on and off the court. I had 10 young ladies play at the next level, so I knew then that I enjoyed watching young people play sports but also have that success in the classroom and at the next level.
What is your favorite part about your job?
This job helps to bring other adults together to hopefully benefit kids. Meeting new people and having an opportunity to impact young student-athletes is so rewarding!
What are you looking forward to most about this school year?
Continuing the tradition of excellence in sports but to also bring Midlo together as a family to support not only student-athletes but to support each other as a family. Most students have the support to be excellent in academics at Midlo. I want to bring that sense of doing something else that also supports their overall well-being by being involved and supporting their school.
What is something interesting about you?
I love helping people, love sports (Dallas Cowboys), I get hype when I see student-athletes do great things, I pray for continued strength, knowledge and passion to raise my 2 sons to be great young men, and I LOVE to shop (but I don't have time).
Welcome back, Mrs. Collins!