Midlo Counseling Welcomes Ms. Harrison
Ms. Natalie Harrison Joins Midlo Counseling
This 2018-2019 school year, Midlo not only welcomes new students, but also a cluster of new staff as well. Among the new staff at Midlo, Ms. Natalie Harrison is the newest addition to our counseling team.
Why did you decide to go into education, did somebody inspire you, or is education your one true passion/calling?
Ever since I was a little girl, I wanted to be an educator "when I grew up".  I love working with people and helping them understand and work through new things.  I have been very fortunate in my experiences to get to where I am today and find it fascinating to reflect back on the journey that led me into school counseling.
What is something that immediately stood out to you when you arrived at Midlo High?
I love the feeling of community and school spirit that is so present and vibrant here. Everyone, staff and students, is invested in education and excited about ALL the extracurriculars.
What did you do before coming to Midlo, and why did you decide to choose Midlo?
I taught the high school credit recovery program and middle school mathematics at Crazy Horse School in South Dakota. I moved back to the East Coast to be closer to home and family and was fortunate to be offered the opportunity to work here. I have always heard great things about Midlo and am excited to be part of this school community.
Is there any advice that you wish you could give to your high school self?
Definitely to be more involved. There were so many opportunities to try new things and meet new people, and I wish I had followed up on more of them.
What is your favorite memory?
Watching the moon rise over the Badlands. It was such a surreal and beautiful experience.
About the Contributor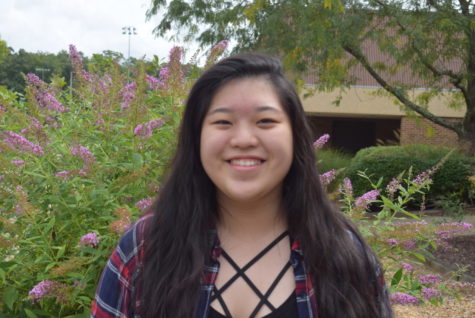 Anna Chen, Midlo Scoop Staff