Sophomores Promote Positive Choices
Holt and Ruzicka attend YADAPP Conference at Longwood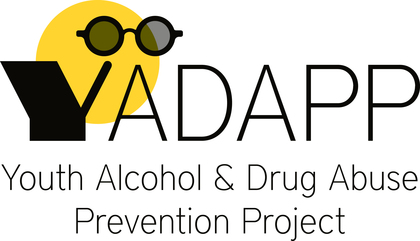 Can you imagine driving through a strange town with teenagers at every corner waving welcome signs, screaming at the cars driving by? That's exactly what greeted Midlo sophomores Amenah Holt and Anya Ruzicka this summer at Longwood University when they attended the Youth Alcohol and Drug Abuse Prevention Program (YADAPP). At the conference, the two worked to create a plan to put in action at Midlo to reduce drug abuse and under-age drinking.
As Holt and Ruzicka listened to the motivational speakers and learned chants and songs bringing the group together, they imagined their Strategies to Act Now (STAN) Plan and how it could help change attitudes and support students here at home. They participated in a rap battle, watched a talent show, and Breakout Sessions all while learning about the issues surrounding students and alcohol and drug use. Holt's favorite part was communicating with students who had the same vision as her as she said, "Being able to share my ideas and hear what has and hasn't worked at other schools was helpful in creating our plan. Our group leaders, called Red Shirts, were so great at listening to the challenges we saw and helping us figure out a way to plan to overcome them."
Ruzicka appreciated the ability to share with the diverse participants as she elaborated, "It was great to meet kids from all around the state and hear about their experiences, good and bad. Knowing that our school is not alone in wanting to be proactive in dealing with issues that some people might want to cover up was comforting."
The goal of the conference was to create a STAN Plan to put into action at Midlo. Holt and Ruzicka focused on trying to reduce vaping and under-age drinking in our school by forming a new club at Midlo called the Drug & Alcohol Reduction Program (DARP). They have planned events throughout the year to continue to create awareness of this problem in our school, so have your eyes open for what they are going to do!
Ultimately, YADAPP was a life changing experience for Holt and Ruzicka. They would like to thank Midlo guidance counselor Mrs. Loretta Speller for inviting them to this amazing experience. Additionally, they would like to thank Ms. Shepperson, who was their Adult Sponsor for the trip. Finally, they would like to especially thank Chesterfield County for sponsoring and supporting their YADAPP experience. The two hope that their Midlo STAN plan will be a success!