We'll Miss You, Mrs. Graham
Mrs. Michelle Graham Retires After 35 Years
For 35 years, Mrs. Michelle Graham has filled the halls of Midlothian High School with beautiful music. As the chorus director, she teaches Advanced Mixed Chorus, Chamber Ensemble; Jazz Show Choir, Just For Show; Girls Show Choir, City Lights; Vocal Ensemble; and Piano Lab. Along with her classes, Mrs. Graham serves as the Fine Arts Department Chair and sponsors the boys a capella group, Rhythmic Drive andthe girls a capella group,Pitch Perfect, while also sponsoring Midlo's Tri-M Music Honor Society.
Mrs. Graham surely will be missed by her students and her colleagues, who took the time to share their thoughts and memories.
"Mrs. Graham is one of the kindest people I have ever met. She's created a positive and home-like environment for all of her students. Singing for her over the last four years has been the best experience I have had in high school."
–Senior Hunter Forsythe
"Mrs. Graham epitomizes tough love.  She is first the first person to provide a student with constructive criticism, while at the same time, she is also the first person to provide positive feedback.  Also, her work ethic is second to none. There are very few educators who can match her dedication to our school, our music program, and particularly our students.
-Midlo Principal, Mr. Shawn Abel
"Mrs. Graham has made such a positive impact on me and so many other students over the past 35 years. She's an amazing role model and will surely by missed."
–Senior Kimberly Beasley
"Mrs. Graham has truly furthered my knowledge on choral music by introducing me to new songs and styles. She gave me a class that I thoroughly enjoyed being in because of the environment she created through her love for music."
-Junior James Pridgen
"Through her commitment and networking, she has sustained and helped grow communities for student empowerment and expression, by finding dedicated, talented, passionate teachers for the department. Judging by the amount of alumni who returned to celebrate her last spring concert performance at Midlo, she has made an impact on many, many lives and is an integral part of the Midlo community." 
-Midlo Assistant Principal, Mr. Robert Gifford
"My favorite thing about Mrs. Graham is her passion for the advocacy of the arts. She is one of the bravest I know and always stands up for what she believes is right. Mrs. Graham IS the music department at Midlo. She has fostered the thriving environment that we have today and continues to move us forward even though she will not be with us next year." 
– Midlo Orchestra Director, Mr. Taylor Fletcher
"Mrs. Graham is a wonderful teacher; she isn't afraid to call us out on our low energy. I can't imagine this department without her." 
– Freshman Anna Grilliot
"She has completely changed my life and made my high school experience the best it can be; she's even inspired me to go into teaching, so I can change countless lives like she has done at Midlo." 
-Senior Will Johnson
"One of my favorite things about Mrs. Graham is her true love for music and her enthusiasm for teaching. It appears she never tires from the sometimes very grueling schedule. Mrs. Graham has made an enormous positive impact on the music department. She can teach and direct a group of singers like nobody's business. I think she could teach anyone to sing. Mrs. Graham's legacy will live on forever." 
– Midlo Assistant Principal, Ms. Denise Bowes
"Mrs. Graham has been a colleague, mentor, and friend since the first time I walked in the door in the fall of 2003.  She's been there through all the high and low points of the last fifteen years, both personally and professionally, and her expectations for the Chorus, the Music Program, and the Fine Arts Department have challenged me to be a better teacher."
–Midlo Band Director, Mr. Gordon Rawls
"Mrs. Graham has been an amazing teacher. I know this was some girls' first year taking chorus, and by the end of the year, they were some of the best singers I know. I feel like that really reflects in the teacher.  Her style of teaching is so laid back. She makes the process of learning everything a lot less stressful that other choral instructors I've had."
-Freshman Lara Brinkman
"My favorite thing about Michelle Graham has been her stellar job as head of the visual and performing arts for so many years. She is dedicated, patient, organized, and has kept us on an even keel. Michelle has built the vocal part of the music department into a place of excellence and artistry. The Show Choir did not exist before she came. Her music department has become a jumping off place for many folks who have gone on to find pleasure and employment in music as adults." 
–Midlo Theatre Director, Mrs. Katherine  Baugher
"I have known Mrs. Graham for roughly 3 or 4 years, despite only being a freshman, because my brother was a student of hers. Her welcoming and loving attitude inspired me to take chorus throughout middle school an din high school. She has greatly impacted my life and helped me realize that music is not only a hobby, but a passion of mine."
-Freshman Charlie Van Den Oord
Thank you for your immeasurable commitment to Midlo, Mrs. Graham. Happy Retirement!
Leave a Comment
About the Contributors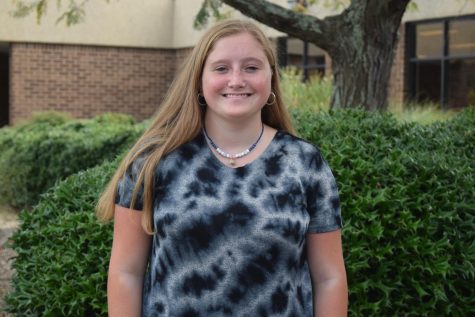 Emily Gundel, Midlo Scoop Staff
Emily Gundel, Class of 2021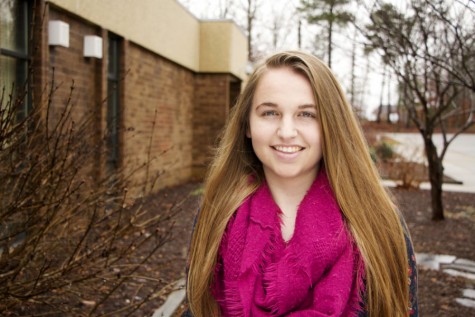 Merrill Livingston, Midlo Scoop Staff
Merrill Livingston, Class of 2018