Seniors Say Goodbye to the Field
Midlothian Girls Varsity Soccer Senior Night
On Tuesday, May 15, 2018, the Midlothian High School Girls' Varsity Soccer Class of 2018 played their last regular season home game at F.W. Poates Stadium.  The seven seniors graduating this year, Addie White, Ashley Smith, Erin Fogle, Erin Mushisky, Kristina Fawcett, Nicole Czyzewski, and Selena Spezio, all have been dedicated to the program since the beginning.  Before the kickoff against the visiting Manchester Lancers, each senior walked on the field, escorted by her family, to be honored for their time at Midlothian.  "I have been with the program for four years and have enjoyed all of my time here. I am excited to attend UVA; however Midlo Soccer will always have a special place in my heart, and I will definitely come back to visit," remarks graduating senior, Addie White.
At the start of the whistle, the Trojans possessed the ball and attacked the Lancer defense from many angles.  Quickly after the start of the game, senior, Nicole Czyzewski took a shot on goal, which deflected right to Kristina Fawcett. Fawcett settled the ball and quickly shot it straight into the back of the net. After a standstill of attacks, the Trojans marched up the field allowing Logan Georgel to chip the ball over the keeper, scoring a second goal, giving the Trojans a 2-0 lead over Manchester.  
At halftime, Coach Kiersten Hancock encouraged the team to grow a bigger lead to secure a win for our seniors. The second half was filled with attacks and counter-attacks from both teams. With time winding down, the Trojans needed to earn another goal to secure the win.   After receiving a pass from a midfielder, Erin Junkmann turned two defenders and cracked a shot. It sailed into the upper post, clenching a third goal for Midlothian. When the final whistle blew, the Lady Trojans had won their last regular season home game of the season.
Midlothian Girls' Varsity Soccer Seniors:
Addie White has played for the Midlothian High School Girls' Soccer program all 4 years of high school, 3 years on varsity. She led the team as a captain this season. White will attend the University of Virginia in the fall, majoring in Biology on a Pre-Med track.  
Ashley Smith also has played in the program all 4 years of her career at Midlothian, being on varsity for 3 years. For this season and half of the 2017 season, Smith has dealt with ankle injuries, resulting in having two surgeries. Throughout, Ashley has attended every game and practice, supporting her team and bringing positive energy to the field. After one year at John Tyler Community College, Smith plans to attend Virginia Commonwealth University to earn her doctorate in Physical Therapy and Sports Medicine.  
Erin Fogle has played on Midlo's Varsity Soccer team all 4 years of high school and leads as a captain this season. In the fall, Erin will attend Christopher Newport University with plans to major in Marketing. 
Erin Mushisky has been with the program for 3 out of her 4 years at Midlothian, and has been on varsity the past 2 years. Mushisky will continue her academic career at George Mason University's Honors College and will study Anthropology.  
Kristina Fawcett has been in the Midlothian Soccer program for just one year, but has made an impression on teammates and coaches that will last a lifetime. In the fall, Kristina will major in Business at Longwood University.  
Nicole Czyzewski is another senior who has played on Varsity Soccer for all 4 years of high school.  Czyzewski leads the team as a captain. Czyzewski will continue her soccer and academic career at Randolph-Macon College and plans to major in pre-physical therapy.  
Selena Spezio has been a part of the program for 3 years, playing varsity for 2 years. After graduating from Midlothian, Spezio will attend James Madison University to study Art.
About the Contributors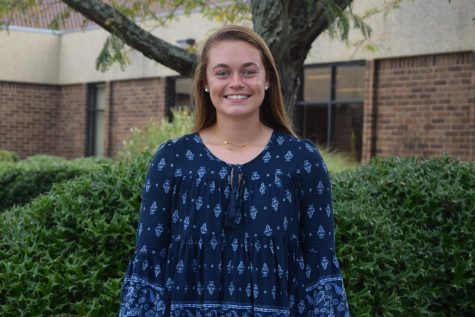 Erin Junkmann, Sports Editor
Erin Junkmann, Class of 2020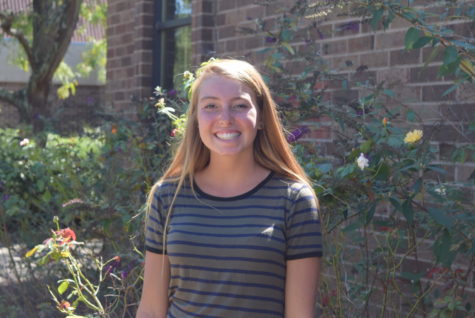 Eva Johnson, Midlo Scoop Staff
Eva Johnson, Class of 2018