A Special Bond Between Home & School
Midlo Scoop Question: What is it like to have your parent/child at your school?
For most parents and students alike, the school and work day is a time spent away from family members, surrounded with friends, teachers, and colleagues. But what happens when school and work take place in the same building? For students with parents who work at Midlo (and vice versa), this unique experience is a daily occurrence. 
What is it like to have your child attend the school where you work?
"It is really convenient. It is nice that we are headed to the same place for school and work. If she has to go somewhere, she can take the car and go. No need for me to leave work to pick her up and drive her to an appointment. If she is sick, her teachers can drop any missed work off with me- although she might not appreciate that. If she is tired, not feeling well, or just having a bad day, she can pop in during lunch or after school for either words of encouragement or a "suck it up buttercup". Our commute is about 30 minutes, so it gives us an opportunity to talk about that day, what's going on after school, etc." – Mrs. Charle Gouyer, Fiscal Technician 
"My favorite part is our conversations on the way to school. Other than that, I try to give him his space while treating him like any other student. When I see him in the hall, I simply give him a nod. I want him to have the opportunity to make the most of his high school experience, just like any other student. Of course, similar to any other parent, I am very proud to watch him participate in sports and clubs, simply hoping he puts forth his best effort each time." – Mr. Shawn Abel, Midlothian High School Principal
"It has been very fun having my kids here at school with me. I am here if they need to print something really quickly or need lunch money. We have enjoyed riding to school together over the years." – Mrs. Carolyn Manheim, Career & Technical Education Teacher
What is it like to have your parent work at your school? 
"It's complicated. I love getting to see my mom every day." –Sophomore Ashley Manheim
"It is very strange because you see your parent every day, and you never know when you could get caught." – Freshman Jackson Abel
"It is awesome when I forget to get something signed because I can just go to her class anytime." – Senior Kenny Harbula
"It is very fun because I can count count on her for help in some of my classes, and I always get candy for me and my friends." – Sophomore Trevor Ruse
"It's great because I can get signatures." – Junior Alex Jenkins
""It's nice to see my mom at school because she can help me, and she is really cool." – Senior Luke Manheim
"It's nice for the most part. Like today, for example, I didn't pack lunch, so I'm going to run down to her office and make a PB and J. I can also keep stuff in her office, like my spare pair of glasses and snacks. It can be a little weird, though, because whenever a peer or a friend finds out my mom works in the building, they assume she's a teacher, or they assume they've met her. Generally, though, it's not a big deal." –Senior Grace Gouyer 
Do they push you harder than the other students?
"My mom expects the same from me as she would any of her other students." -Sophomore  Ashley Manheim
"He tends to check my grades more frequently, and if I do something in class and get in trouble, teachers can go right to my dad." – Freshman Jackson Abel
"No, my mom will let me make mistakes, and if need be, she will step in, but she has not had to do so." – Senior Kenny Harbula
"My mom tells me every night to finish my homework before I go to bed. If I get a bad grade, she usually takes my phone away." – Senior Trevor Ruse
"Yes, because they expect better things." – Junior Alex Jenkins
"Yes, she pushes me harder because she wants me to be like her stand-out students." – Senior Luke Manheim
"Even when I was in middle school, or when I went to a different high school, I think my mom pushed me harder than my peers' parent's did. However, with her in the same building, she can push me academically in more ways than other parents. For example, my teachers are in her office regularly, and she will naturally ask about how I'm doingin their class. She sometimes will be stalking my StudentVUE, which can be really annoying, but I'm sure other students can relate to that." -Senior Grace Gouyer
Is it hard not to be biased towards your child?
"While I certainly make an effort to treat him like every other student, my guess is that I'm probably tougher on him than others." – Mr. Shawn Abel, Midlothian High School Principal
"Every parent is somewhat biased towards their children, but I intentionally do not teach mine, which makes it easier." – Mrs. Carolyn Manheim, Career & Technical Education Teacher
About the Contributors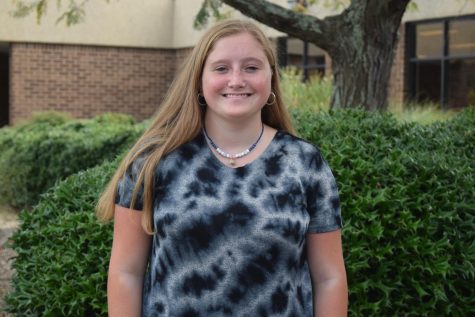 Emily Gundel, Midlo Scoop Staff
Emily Gundel, Class of 2021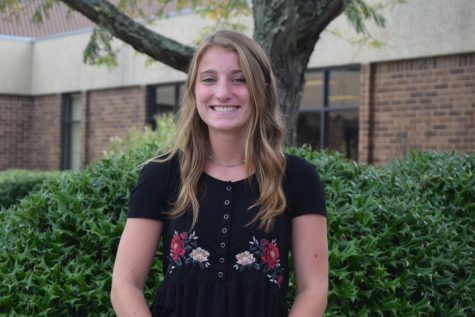 Maddie Burke, Editor-in-Chief
Maddie Burke, Editor-in-Chief, Class of 2021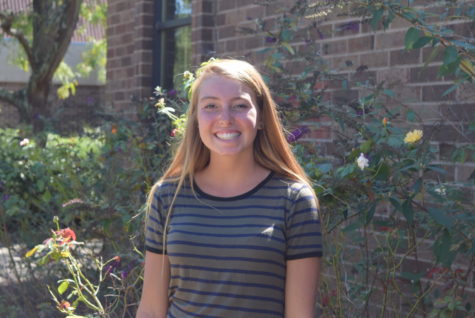 Eva Johnson, Midlo Scoop Staff
Eva Johnson, Class of 2018