Lady Trojans Take Down Powhatan
On April 20, 2018, the Lady Trojans Varsity Soccer team faced the Powhatan Indians in a high-intensity game. The Trojans worked in cooperation to pass, kick, shoot, and score their way to victory.
The starting lineup consisted of: Riley Brown, Bailey Honrado, Erin Fogle, Nicole Czyzewski, Madison Stockdale, Eleanor Ross, Erin Junkmann, Addie White, Erin Wasson, Kathryn Phillips, and Zoe Long. In the first ten minutes, Midlo connected many passes and shot multiple scoring attempts, diffusing a feeling of determination and fierceness throughout the field. As the clock approached the fifteen minute mark, Stockdale fired a corner kick into the goal box, allowing Junkmann to capitalize; this impressive teamwork awarded Midlo with their first point. This positive energy sustained through the first half. Following a series of connected passes, Brown cross-passed the ball to Logan Georgel, who shot the ball, earning Midlo an additional point. At halftime, the Trojans led the game by a score of 2-0.
After halftime, the Trojans came back with fire in their eyes. Following a skillful drive down the field, Junkmann managed to score another goal, altering the score to 3-0. However, Powhatan refused to play a shut-out game; approaching the sixty minute mark, an Indians player capitalized off of a corner kick, earning a single point for Powhatan. This event had no effect on the Trojans, who increased their intensity and connected smooth passes and worked as a team to secure their victory.
After eighty minutes of spirited play, the Trojans emerged victorious by a score of 3-1. Junkmann remarks, "I really enjoyed winning because I used to play club soccer with many of the Powhatan girls." She describes her success as "awesome to score two goals." In the end, every Trojan exited the field bearing a smile, knowing they had played an extraordinarily skilled game. Tomorrow, the Trojans face the James River Rapids on Tuesday, April 24, 2018.
About the Contributor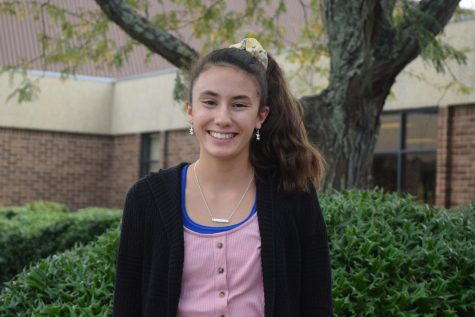 Katherine Krievs, Editor-in-Chief
Katherine Krievs, Editor-in Chief, Class of 2021