Continuing Down the Right Lane
Catching Up with Hailey Lane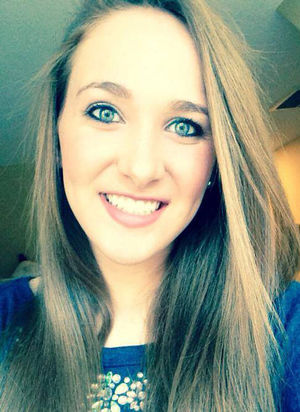 It all started when Hailey Lane, a Midlothian High School graduate and Air Force academy cadet, suffered a massive heart attack at the Midlothian ACAC Fitness and Wellness Center on March 25, 2015. While working out and doing pull-ups, Lane unexpectedly entered cardiac arrest and eventually lost consciousness. At that instant, the support staff at ACAC responded quickly, continuously waiting at her side until paramedics transported her to Chippenham Hospital. Hailey Lane would then undergo the biggest fight for her life.
Without delay, the event turned into many anxious hours of intense medical procedures and days of seemingly endless waiting, much of which kept the Lane family and Midlothian community on edge. As the days passed, Hailey Lane's condition drew even further into a critical state. Hailey clung to her life, as she suffered setbacks, but continued to fight back.  Savannah Lane, Haley Lane's twin sister and Mrs. Virginia, initiated the trending #HaileyStrong on social media.
Hailey's story went big, with people all over the world rallying for her recovery with a "We are Hailey Strong" social-media campaign. The hashtag and movement went viral, and hundreds of people posted pictures of themselves holding yellow signs with written prayers for Hailey and her family. The Hailey Strong Movement appeared on a segment of NBC's morning program "Monday Morning" and was celebrated at Midlothian High School, as staff members and students wore yellow, Hailey's favorite color, to help show their support. For one week, Hailey remained on life support until she finally underwent her successful heart surgery. Luckily, Hailey is doing well today and is successfully overcoming the adversities and challenges that the March incident had on her life.
ACAC Fitness and Wellness Center recently posted a video tribute to commemorate the undoubtable bravery and courage that 20 year old Hailey Lane has shown throughout her recent hard times. Savannah Lane said, "The support we've gotten from the community has helped us so much. This is such a horribly difficult time for our family, and we're all hoping Hailey continues to undergo a successful recovery." Hailey has accomplished much so far during her recovery, and her only goal right now is to try to go back to her life before the incident as soon as possible. Hailey has made it a mission to use her personal struggles to motivate those around her and to encourage others to stay strong during tough times. Hailey returned to Midlothian High at the beginning of this school year to speak to the senior class about her struggles and her triumphs.
As Hailey Lane would say, "Embrace hardships. Make life hard. Be the strong person. You don't know what's around the corner, but at least you'll be as prepared as possible"- Hailey Lane.
Ultimately, this is a message all of us can embrace from a fellow Midlothian High School alum.
About the Writer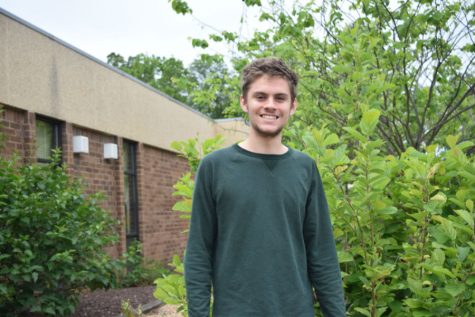 Michael DeMatteo, Marketing Editor
Michael DeMatteo, Class of 2017