Rabbi Nagel Critiques Fiddler on the Roof Cast
Special Guest Offers Advice to Foster Authenticity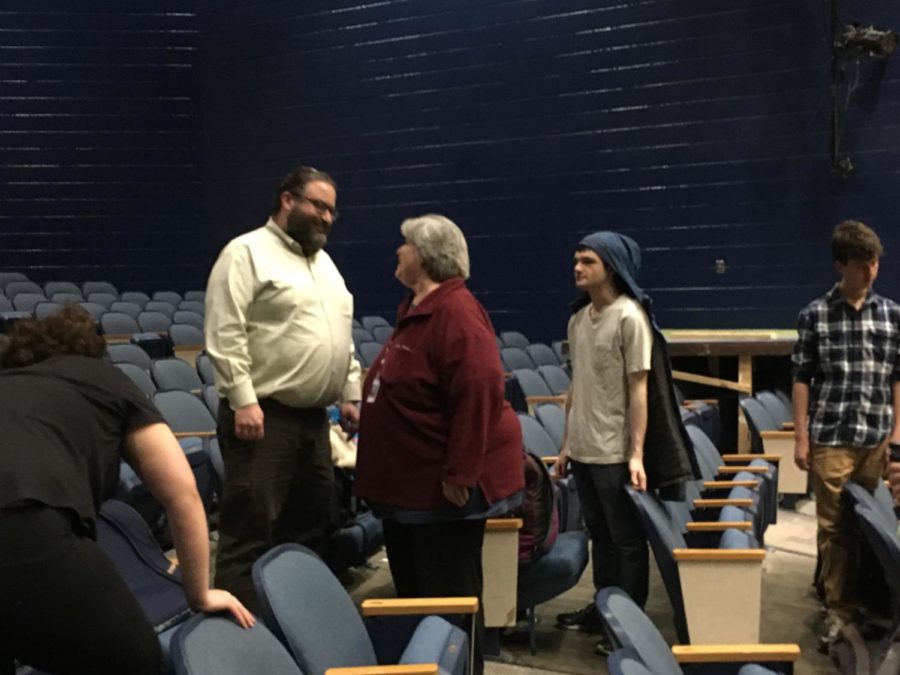 On April 10, 2018, Midlothian High School received a special visit from Rabbi Nagel, arranged by Fiddler on the Roof director, Mrs. Katharine Baugher. As the cast settled on the set, they listened to their special guest's thoughts on Fiddler on the Roof and the importance of tradition, as he shared Jewish traditions and customs that may be helpful in their portrayal of the famous musical. 
His topics included: the importance of education, a primer on Jewish practices, and the role of family and tradition. He described the struggles that Jewish people have endured and their will to persevere, which gave the actors more insight into the characters they will portray. For example, to help the cast better understand the song Sabbath Prayer, Rabbi Nagel discussed the Sabbath, and how people of Jewish faith set aside one day a week to put away work and troubles, and take time for themselves and their families. They let everything go, turn off electronics, and let it be a day to breathe and take a break. He shared that their covered heads remind them that God is always watching, and that they stand for their religion when in public. The actors eagerly and intently listened, absorbing each of Rabbi Nagel's words, while beginning to apply his advice to their characters.
After Rabbi Nagel's words of wisdom, the cast sang Sabbath Prayer and performed Tradition for him, happily taking his critiques and ideas. Caitlin Wright shared, "[He] helped me relate to the meaning of the Sabbath prayer because I didn't really understand it as well as I thought I did."  Lauren Hazel added, "The rabbi really helped me get into it." Once Rabbi Nagel took his leave, the inspired cast sang Anatevka, embodying their newfound inspiration. "Having him there made me think of the characters as genuine people," Pauline Spencer states. The cast and directors agree that Rabbi Nagel has heavily influenced and emboldened the students, which will make the show all the better.
Fiddler on the Roof hits the Midlothian High School stage on May 10, and runs through May 12.
About the Contributor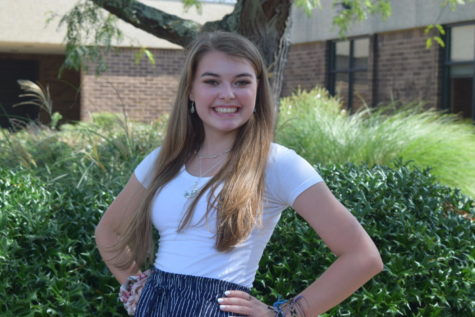 Rachel Bybee, A & E Editor