Midlo's Track Season Comes to a Close
Dunn Wins State Title in Pole Vault; Midlo Girls Finish 14th; Boys Finish 26th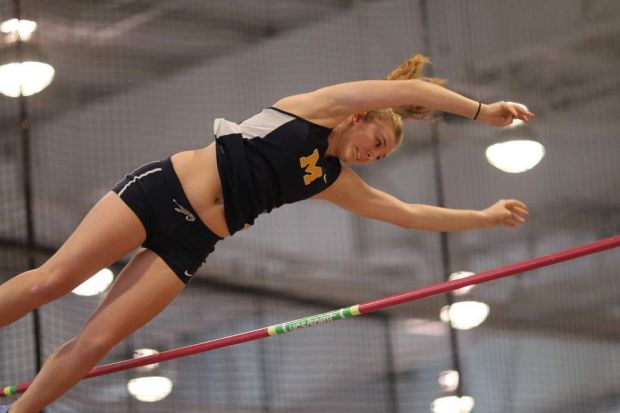 On February 23, 2018, a select group of Midlo's elite indoor track athletes competed for a state title in Salem, Virginia. Over the years, the Midlothian track and field program has established itself as a powerhouse and a contender year in and year out. but the loss of key seniors from the Class of 2017, caused a shift; however, by most programs' standards, Midlo performed admirably, as the girls finished in 14th, and the boys in 26th. The graduating class of 2017 saw the end of an era, as transcendent athletes such as Madison Anderson, Lucas Via, Court Warfield and Josh Rominger all moved on from their high school careers.
Without a doubt, the highlight of the meet was McKenna Dunn taking the state title in pole vault. After setting the school record as a sophomore, Dunn added a state championship to her impeccable resume. The girls team continued to put forth an impressive showing, led by Erin Babashak's 7th place finish in both long and triple jump, Addison Sanders' 6th place finish in the high jump, and freshman Dasia Hardy's 9th place finish in the 55m dash. In addition to these impressive showings, the Lady Trojans continued to put on a show as Nia Lloyd placed 10th in the shot put, Caroline Bowe placed 10th in the 1000m run, Annabelle Shepker finished 11th in the 1600m run, and Ashlyn Ferguson finished 13th in the 500m dash. Overall, the girls team put together a fantastic finish to the season, certainly something this group of amazing athletes will long remember.
As for the boys team's 26th place finish, there really was no silver lining. Senior and leader among the team, Clay Robb encompassed the team's collective feelings by describing their performance as "disappointing." "We're not really happy about the way the season ended," added Robb. Despite this, there were many solid individual performances, especially from Brayden Staib, who placed 5th in shot put and Ryan Townes, who placed 7th in the high jump. Max Etka's 10th place finish in the 1600m run and John Jenning's 12th place finish in the 55m hurdles rounded out Midlo's most impressive showings. Although the season ended poorly, the outdoor track season is right around the corner, and the Midlo boys team is hungry for redemption.
About the Photographer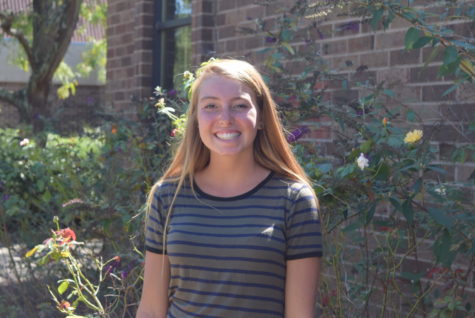 Eva Johnson, Midlo Scoop Staff
Eva Johnson, Class of 2018