Library Hosts Truffula Tree Treat Thursday
Around Chesterfield County, students from kindergarteners to seniors are celebrating Dr. Seuss Week. Midlo's library team has hosted fun activities all week in the library for students to enjoy. On Monday, the librarians distributed Starburst candies and read The Sneetches aloud. On Tuesday, students watched The Cat in the Hat and made a craft. On Wednesday, the librarians hosted a scavenger hunt in honor of the beloved children's' book, One Fish, Two Fish, Red Fish, Blue Fish. These thoughtful activities have revived many students' love for Dr. Seuss.
On March 1, 2018, the Midlo library team hosted Truffula Tree Treat Thursday in honor of the beloved book, The Lorax. Each edible truffula tree consisted of a vanilla cupcake, frosting dyed by the students, a pretzel stick, and multi-colored cotton candy. Freshman Nicole Rizzo describes the activity as "a great way for students to express themselves" and "have fun while being creative".  Midlo librarian Mrs. Heather Murfee expresses that she "felt thrilled with the large turnout" and loves how "the students show that they are never too old for Dr. Seuss and truffula treat fun".
Tomorrow, March 2, dress up in your favorite Dr. Seuss attire and visit the library for photo booth fun!
About the Contributor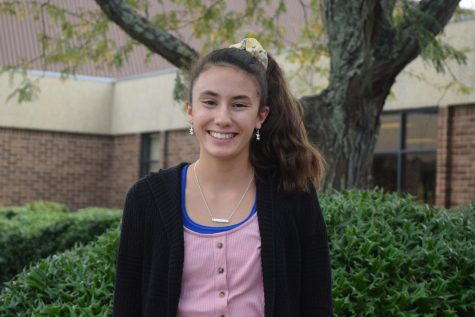 Katherine Krievs, Midlo Scoop Editor-in-Chief