Fiddler on the Roof Cast Announced
Hang on for a minute...we're trying to find some more stories you might like.
Midlothian High School's cast of Fiddler on the Roof met for the first time on February 19, 2018. The cast is full of new faces and experienced ones, mixing together to form a show full of possibilities. Fiddler on the Roof is a musical focused on Anatevka, a small village in Russia, which follows the story of the poor, Jewish milkman Tevye and how he wants the best for his daughters. Mrs. Katharine Baugher and senior Dreya Fernandes, who will direct the show, worked together to choose the cast. "This is my first musical, and it'll be interesting singing and dancing at the same time," says Samantha Ramirez, an experienced junior in the art of theater. Hannah McCracken adds, "I think it'll go really well. We have a lot of good people as the main roles."
Be sure to see the performance, which will run from May 10-12, 2018.
The Cast of Fiddler On the Roof
Tevye – Will Johnson
Golde –  Madison Jarvis
Tzeitel – Peyton Strange
Hodel – Brooke Ward
Chava – Lara Brinkman
Shprintze – Eden Johnson
Bielke – Avi Ben-Meir
Yente – Rachel Bybee
Motel – Truitt Elliott
Perchik – Garrett Redden
Lazar Wolf – George Welch
Mordcha – Brent Novey
Rabbi – Yosef Collins
Mendel – Britton Baltich
Avram – Nora Carlucci
Nachum – Patrick Hurt
Grandma Tzeitel – Caitlin Wright
Fruma-Sarah – Meredith Puster
Constable – Jake Feldpausch
Shaindel – Sydney Grace Havemann
Fyedka – Jeffery Wang
Ensemble (Villagers and Russians):
Brie Baltich, Grace Graviet, Kinsey Sullivan, Sophia Scarpinato, Summer VanNostrand, Samantha Johnson, Nicole Dudley, Molly Jarvis, Lauren Hazel, Lily Koski, Kylie Redden, Lara Ballout, Pauline Spencer, Jacob Fenyes, Noah Burch, Hunter Pearson, Ian Karst, Lee Elkins, Brandon Laine, Wes Albaadani, Christian Chambers, Derik Jacobsen, Elizabeth Cantrall, Drew Duren, Austin Lubnienski, Matt Smith, Bryan Davies, Kimmy Wrobel, Mallie Schneider, Kat Moser, Katelyn Mitchell, Camryn Clements, Samantha Ramirez, Kayse Umbaugh, Aya Abu-Elzain, Kayla Hebb, Jozie Perry, Madison Rosato, Anya Ruzicka, Hannah McCracken, Jade Durant, Grace York, Erica Fuentes, Anna Grilliot, Maddie Sheffler, and Nishi Parikh.
About the Contributors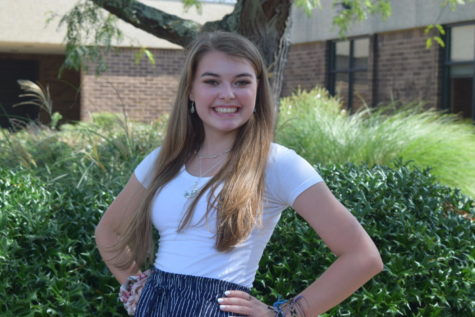 Rachel Bybee, A & E Editor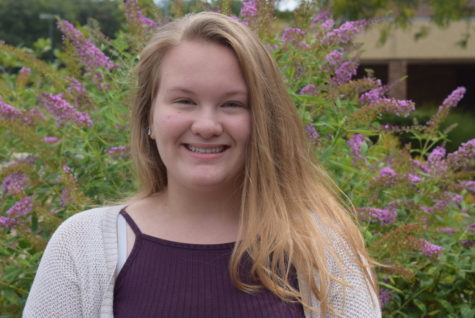 Samantha Johnson, Midlo Scoop Staff
Samantha Johnson, Class of 2020