Hensley of the Year
Junior Lauren Hensley Runs for Student of the Year Through the Leukemia & Lymphoma Society (LLS)
The Leukemia & Lymphoma Society (LLS) is the largest voluntary health organization solely dedicated to fund research, find cures, and provide access to treatments for blood cancer patients. With more than 300 active research projects, the society explores the many branches of research and cures through their collaborations with biotechnology and pharmaceutical companies. Their consistent support and ability to advocate for their patients inspired junior Lauren Hensley to take part in the society. Hensley plans on working closely with the society and making a difference in the world, while running as a nominee for Student of the Year.
In October of 2017, I was nominated for Student of the Year to benefit the Leukemia and Lymphoma Society. This is a 7 week campaign to raise as much money as you can. I am running against 7 other teams in the state of Virginia. My team is BeTheChange because I believe the $50,000 my team has set out to raise will be beneficial for future research. With your help, we can change the world of cancer research.
Hensley continuously works with the society through fundraisers and events to spread their message, as well as her own message for her campaign. To take part in the change to revolutionize cancer research, donate at: BeTheChangeLLS.com.
About the Writer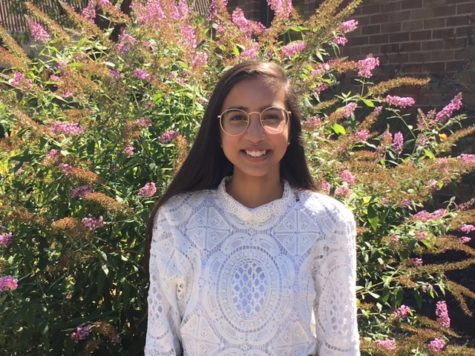 Nabiha Rais, Copy Editor
Nabiha Rais, Class of 2019