Long Learns New Skills at Longwood
Athletic Training Workshop at Longwood University.
On February 3, 2018, Longwood University held its first workshop for high school students interested in the Athletic Training field as a future career-path.  At the event, attendees had the opportunity to learn about Longwood's athletic training program, meet with current and past students, learn from the faculty, and explore the campus. Throughout the workshop, participants developed and practiced hands-on skills, such as taping ankles and using emergency situations techniques.   
Midlothian High School sophomore Cameron Long took advantage of this opportunity to attend the camp because she aspires to become an athletic trainer after graduating college.  Throughout the workshop, Long learned many useful techniques, but her favorite was taping ankles because it taught her how to act in real life circumstances. She also learned about taking off football pads after a big collision with a neck injury and how to respond to emergency situations with a spine board.  Also during the workshop, the participants attended a seminar with current doctors at the university and were given the opportunity to view a question panel with the athletic trainers from the area.
Workshop participants also followed a current student in the athletic training program to see a "day in the life". Because Longwood University has such a well-established athletic training program, Long feels, "honored to have heard from the staff at Longwood".  To end the day, current Longwood students answered questions, followed by a Kahoot! to test the knowledge they had gained during the day.
Cameron Long found the program extremely beneficial, and she feels so lucky to have had this educational opportunity. For more information about Longwood's athletic training program, click here.
About the Contributor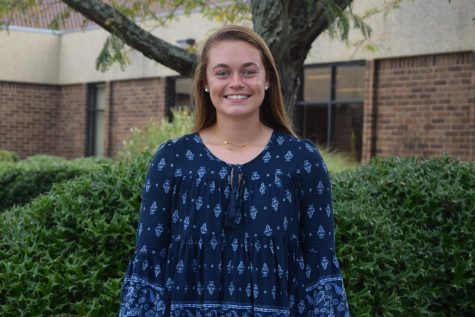 Erin Junkmann, Sports Editor
Erin Junkmann, Class of 2020