Beyond Expectations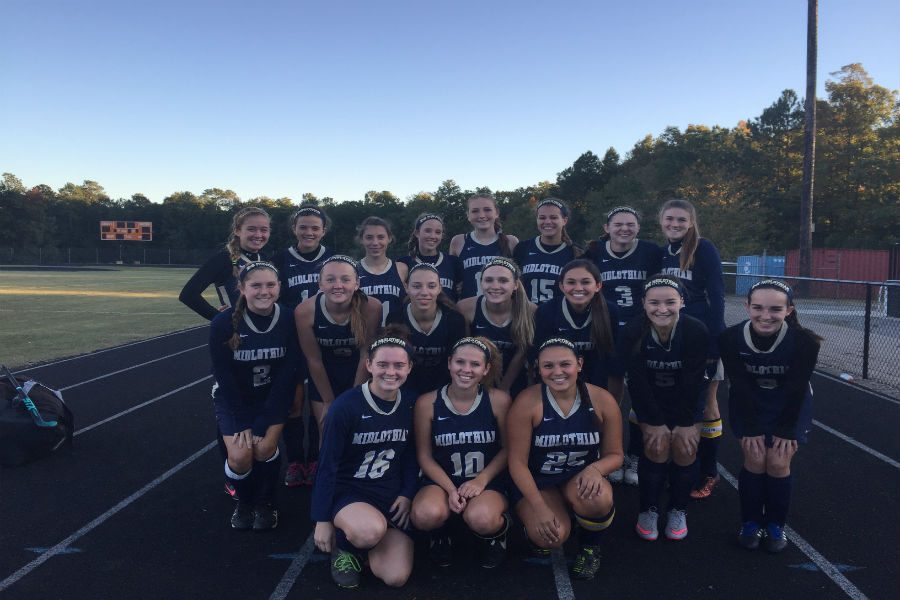 The Midlothian Lady Trojans Field Hockey team began its season in late August with two challenging games right off the bat. The ladies first battled on home turf against the skilled, Grafton Clippers from Yorktown, Virginia. The girls held this vicious team 0-0 for the majority of the game. However, Grafton scored late in the second half and ended up taking home the victory title; however, that did not stop the Lady Trojans. The following day, they took on another fierce opponent, the Cosby Titans, at home. For four years, the team had been unable to defeat the Titans during a regular season game; however, this was the year that changed their path. Both teams came out swinging, but the Midlothian girls were unstoppable. With a final score of 4-3, the ladies forgot about their home opening loss and focused more on the promising season ahead.
Come September, the girls took on talented teams, such as: Clover Hill, Manchester, Monacan, and Cosby; however, they played their toughest game of the season on their home field against James River. James River has been one of Midlothian's biggest rivals for years, and they met them on home turf twice this season. The first game took place on September 14th, and both teams came out ready to dominate. Despite the fierce effort by captains Nora Mulroy and Frankie Urcia (and the rest of the Midlothian Trojans), the ladies fell to the Rapids in a devastating loss. About three weeks later, the Trojans and the Rapids met yet again at Poates Stadium; this time, the outcome would be different. With a goal of avenging an earlier loss to James River, Midlothian lit a fire that could not be put out. Coach Geri Douglas and senior captains Nora Mulroy, Frankie Urcia, and Natalie Durcan led their team to a 4-2 victory over the already victorious Rapids. 
Another highlight of the season came on October 8th, when the Lady Trojans took on the Maggie Walker Dragons. The team traveled all the way into Richmond to play the reigning Conference 20 Champions. Last year, Midlothian played Maggie Walker for the conference title, and unfortunately, fell to the Lady Dragons. This year, however, Maggie Walker walked away with a defeat under their belts. Midlothian finally "slayed the dragons" and took home a well deserved victory from Maggie Walker.
So far this season, the Trojans have a 13-3 record and are first in Conference 20. The team is optimistic about the post season and hopes to make it all the way to States come November.
About the Writer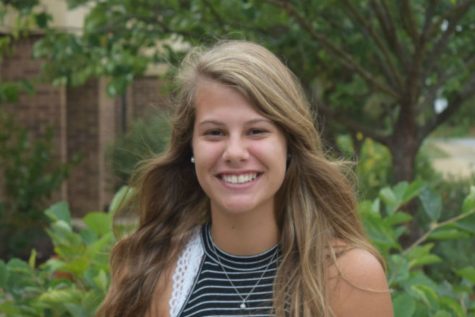 Sydney Van Horn, Midlo Scoop Staff
Sydney Van Horn, Class of 2017