The Magic of Imagining Shakespeare
The Midlothian High School Theater Department produced Imagining Shakespeare on February 8-10. It is a compilation of Shakespeare's work, put together by Midlo's Theatre Director, Mrs. Katharine Baugher. The student director for the show, senior Ella Morefield, helped cast and guide the actors. Many members of crew banded together to make the show one to remember by helping with stage lighting, mics, and the set. Audiences had to concentrate to keep up with all of the Shakespearean language, but they put in their best effort for the two hours show. The first act, before intermission, was full of romance, tragedy, anger, and comedy. The second act was filled with fear, death, and more laughter.  
In the early stages of the show, Mrs. Baugher came up with the brilliant idea of combining Shakespeare with the circus, including ringmasters to explain the action to the audience, bleachers for actors to sit on like an audience, and circles along the stage, much like ones seen in an actual circus. Crew exerted great effort to make the set look as realistic as possible, all the while keeping the build downplayed as to not take away from the actors on the stage. Throughout the show, the colorful lighting, tongue twisters, and breathtaking moments delighted the audience.
From the setting to the stage, the show consisted of a variety of emotional topics, such as: love, anger, fear, and war, all of which came together to create a beautiful piece of human emotion. The audience took a ride with the actors, following them through well-known scenes from various Shakespeare plays, including the heartbreaking death scene of Romeo and Juliet, thrilling fight scenes between Romeo and Juliet's Mercutio and Tybalt, Romeo, and Tybalt, and Macbeth and Macduff from Macbeth. The crowds intently watched Petruchio and the harsh Katharine in The Taming of the Shrew. To end the show, laughter echoed through the theater from a play within the play, a hilarious scene from A Midsummer Night's Dream. Bryan Davies, wearing a dress and speaking in a high-pitched voice, sent shrills of laughter through the audience. This intriguing performance will no doubt be one Midlo Theatre audiences will remember for years to come.
About the Contributors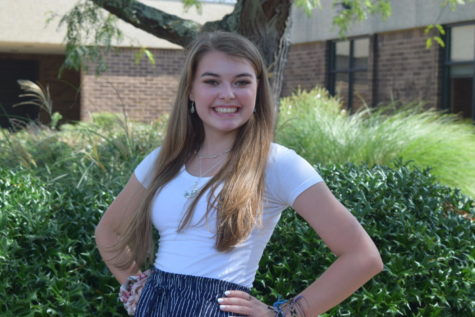 Rachel Bybee, A & E Editor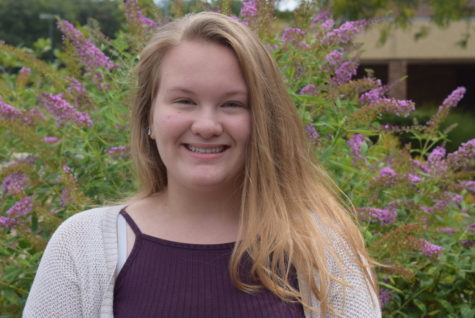 Samantha Johnson, Midlo Scoop Staff
Samantha Johnson, Class of 2020