What's New in the Library?
The Midlothian High School library is a magnificent place to relax, take in the old book aroma, or just sit and study. This year, Midlo has an enthusiastic group of librarians who aid students and are always willing to help. "I love helping and research; I love finding out information; and I love the smell of books," answers Ms. Dawson when asked why she works in a library. Ms. Mazzanti used to be a 4th grade teacher. She loves reading and sharing writing, so she decided that being a librarian would be the best choice of career for her.
Ms. Mazzanti adds, "Our vision for the library was a place where everyone could read and write, and this year, I think we've definitely accomplished that, especially with the new furniture. For the future,  we want more after school events." Mrs. Murfee says, "I love that it's a place for everyone. Whether you like to read or not, you can come to the library, do school work, meet with friends, and relax. We always greet everyone with a smile." Most of all, the librarians agree that they love the books and the stories hidden behind artistic covers. While all of the librarians highly recommend any type of reading, Ms. Dawson wishes more people read nonfiction and biographies. Currently, Ms. Mazzanti recommends Strange the Dreamer by Laini Taylor, adding, "I think it's a wonderful start to fantasy duology. It's really well-executed." Mrs. Murfee would like to mention goodreads.com, which is, "a great website to find book suggestions based on books you've read and liked."
The library will host Valentines for Veterans on January 30th, and Gaming Day on February 8th. Both events will include fun, camaraderie, and light snacks. February's focal points are: Valentine's Day, Black History Month, and Chinese New Year; March is Reading with Watkins Elementary and Dr. Seuss Dress Up; April will highlight recycling; and May is Mystery Month. Each Monday during Midlo Morning, the library will host Mindful Mondays.
Visit the Midlo Library today to join the fun!
About the Contributor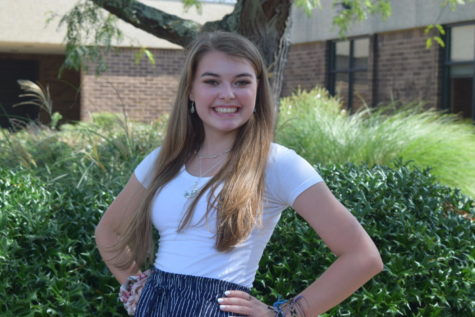 Rachel Bybee, A & E Editor